MM018.MY.BAROCCO //
Baroque // Micromegalic Inscriptions.
Location // MACS – Museum of Contemporary Art Sicily – Permanent Collection.
Europe, Spring 2018.
Imprinted on Varnished Aluminium, Single Piece.
Dimensions: 140×86cm.
—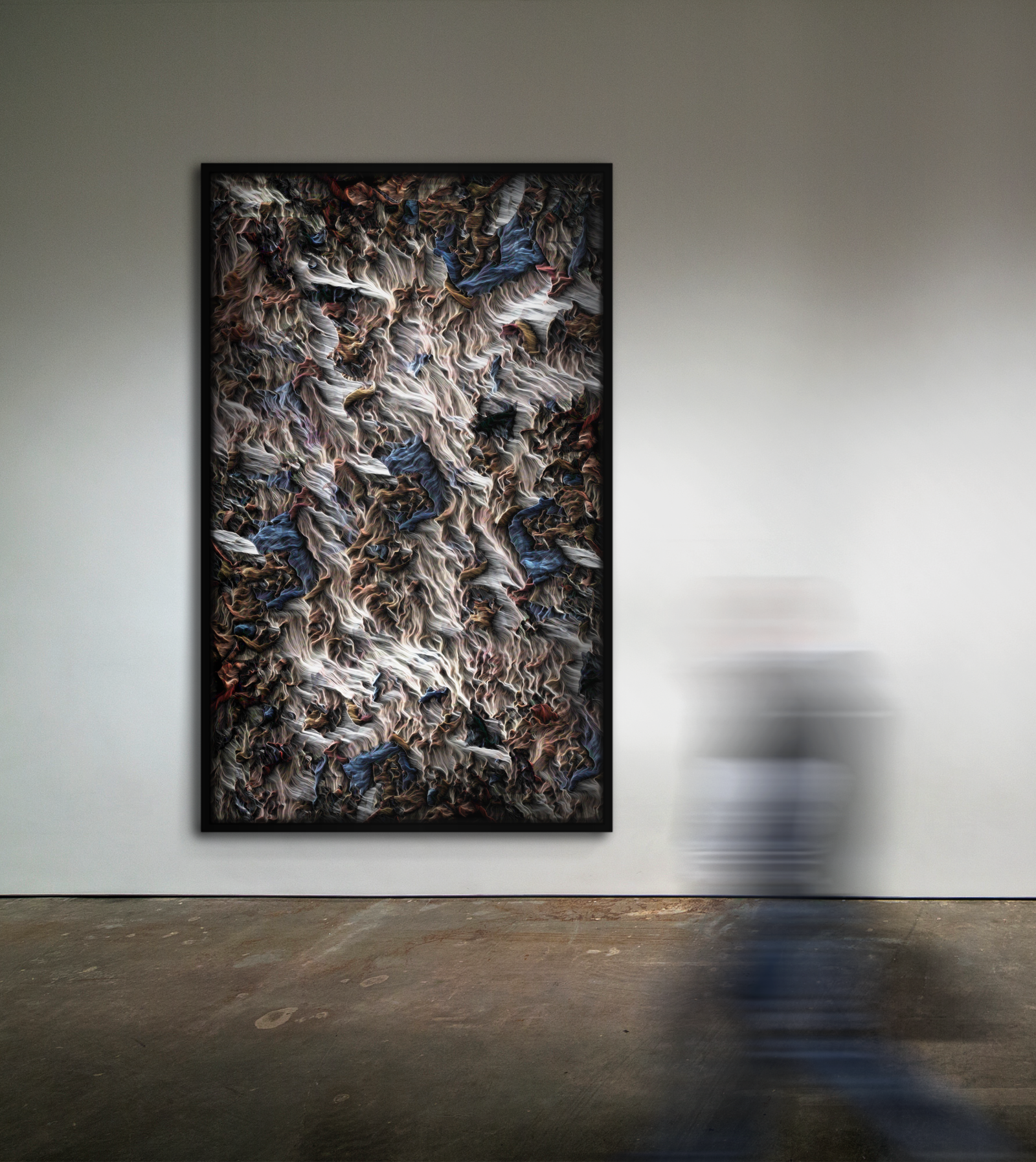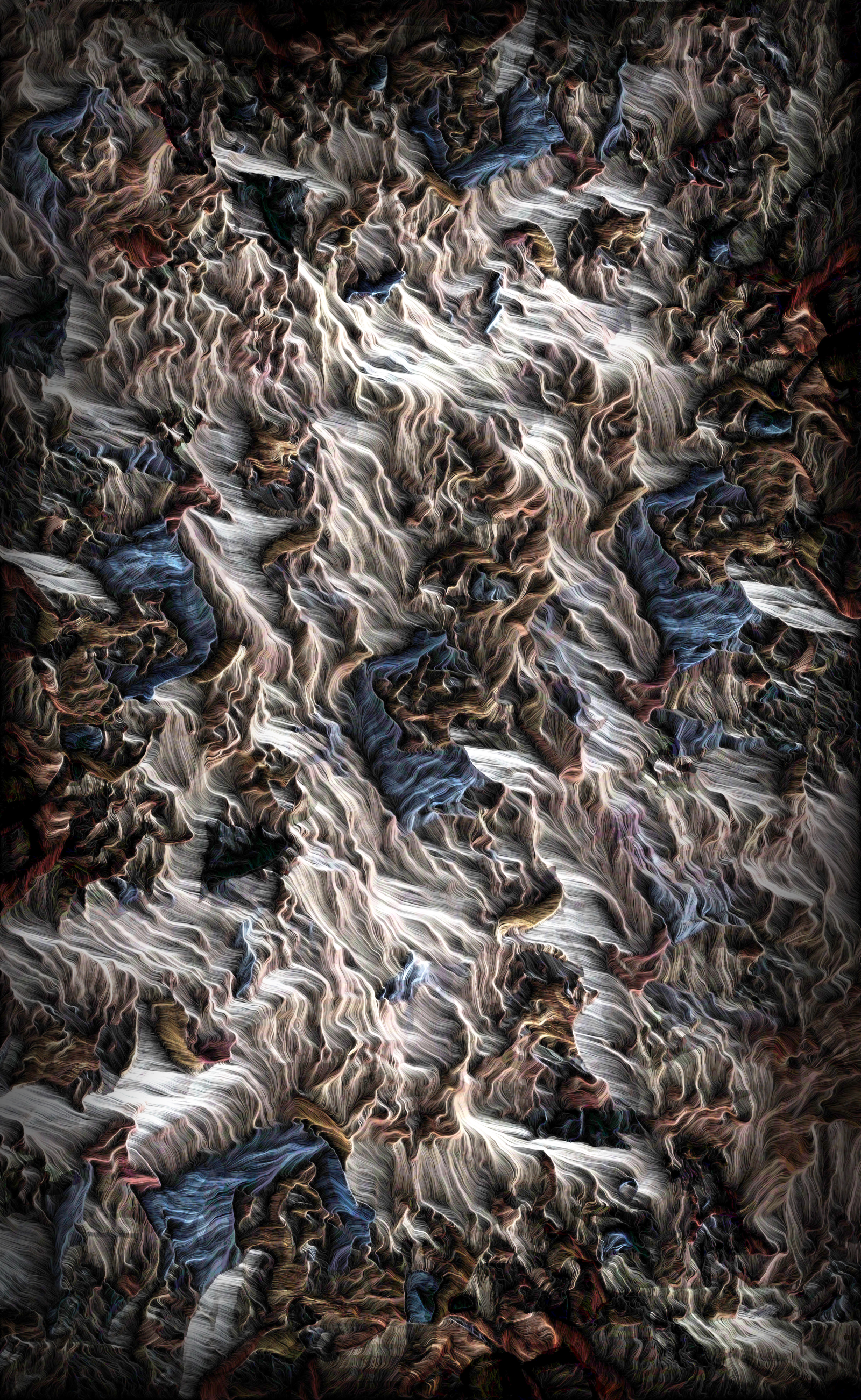 'A year ago I came back to Sicily after a long troubled break. During the first months, I have been hiding myself behind monuments, as I needed some time to reflect. Everyday I spent hours looking at a fresco cealing. I believe the most impressive Baroque fresco of the East Coast. That image served my mind, my thinking processes. My healing. I couldn't access that room again. Throughout the year I have tried to create a painting which could celebrate that memory. Not an easy task. Many times I destroyed it because too edgy and visually violent. Now and again falling in the same trap. It wasn't my aim to get it so classically shaped, so uncomfortably baroque.' 
Passage taken from Matteo Mauro's interview for Taxcollection magazine, 2018.
#Baroque #Abstract #Painting #Macs
Share