MM016.COPACAPANA.BRAZIL //
Copacabana Sand Culture.
London, 2015-16.
Model // Bronze, PLA.
Location // Copacabana, Rio de Janeiro, Brazil.
Reserch Supervised by Ricardo De Ostos (Naja & deOstos), Isaie Bloch (Eragatory).
—
Work Exhibited @ Portraits of Nature, Embassy of Brazil – London, UK 19/10/2016 – 07/11/2016
—
The proposed new landmark building at Copacabana Beach will be an architectural statement of what sand is, and can be across Brazil and, generally speaking, in the anthropocentric society we live in. The inspiration comes from sand structures observed along Copacabana beach, such as sand castles and natural landmarks. Is the enriched combination of life, history and modernity of the sands of Copacabana capable to produce an architecture that can research, educate and showcase the known and unknown power and extensive use that sand has in our society?
This design aims to insert itself into this thought context, preserving and celebrating natural landmarks such as the Burle Marx tiles promenade, as well as to interact with the hustle and bustle of the kiosks, postos, and sand castle artist bays. The new building is a permanent, creative, research platform, capable of testing new ideas and hosting temporary educational and recreational events. The 'Sand Culture' will entertain and happily disrupt the Copacabana's crowd!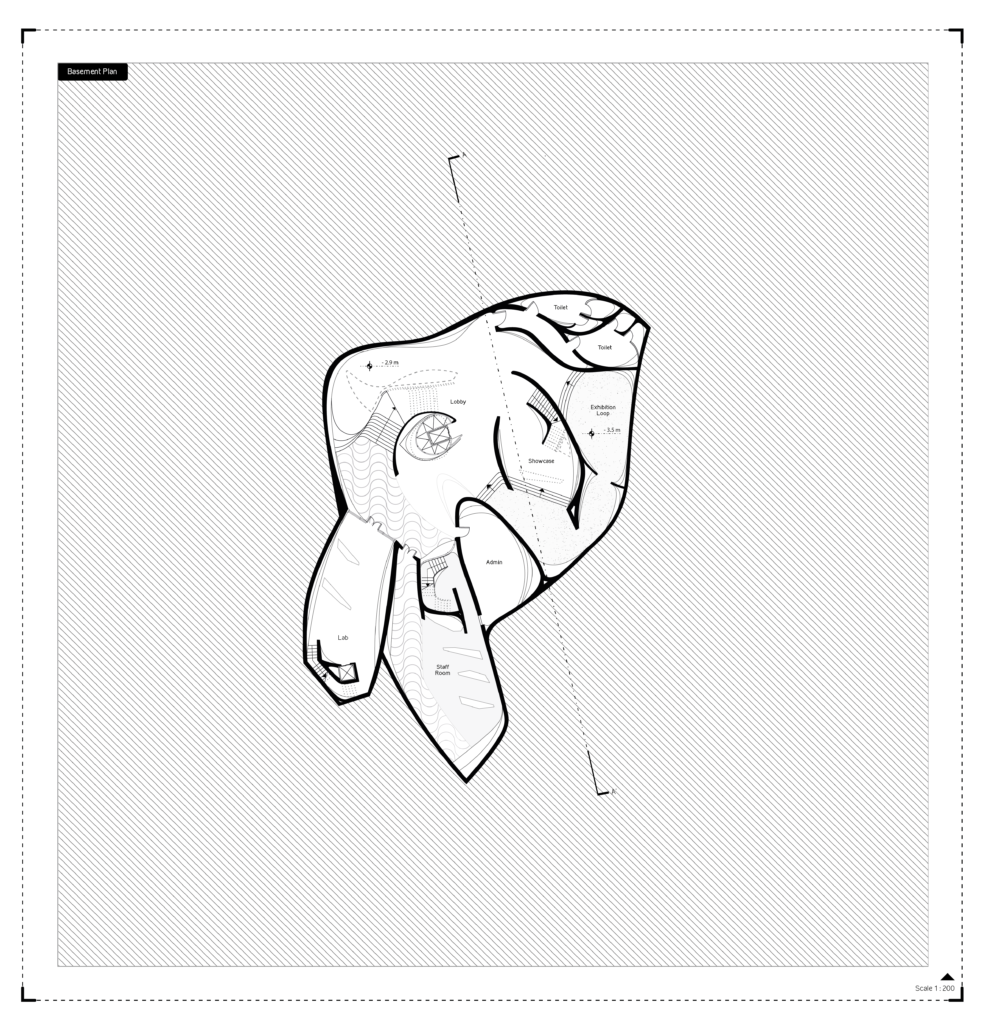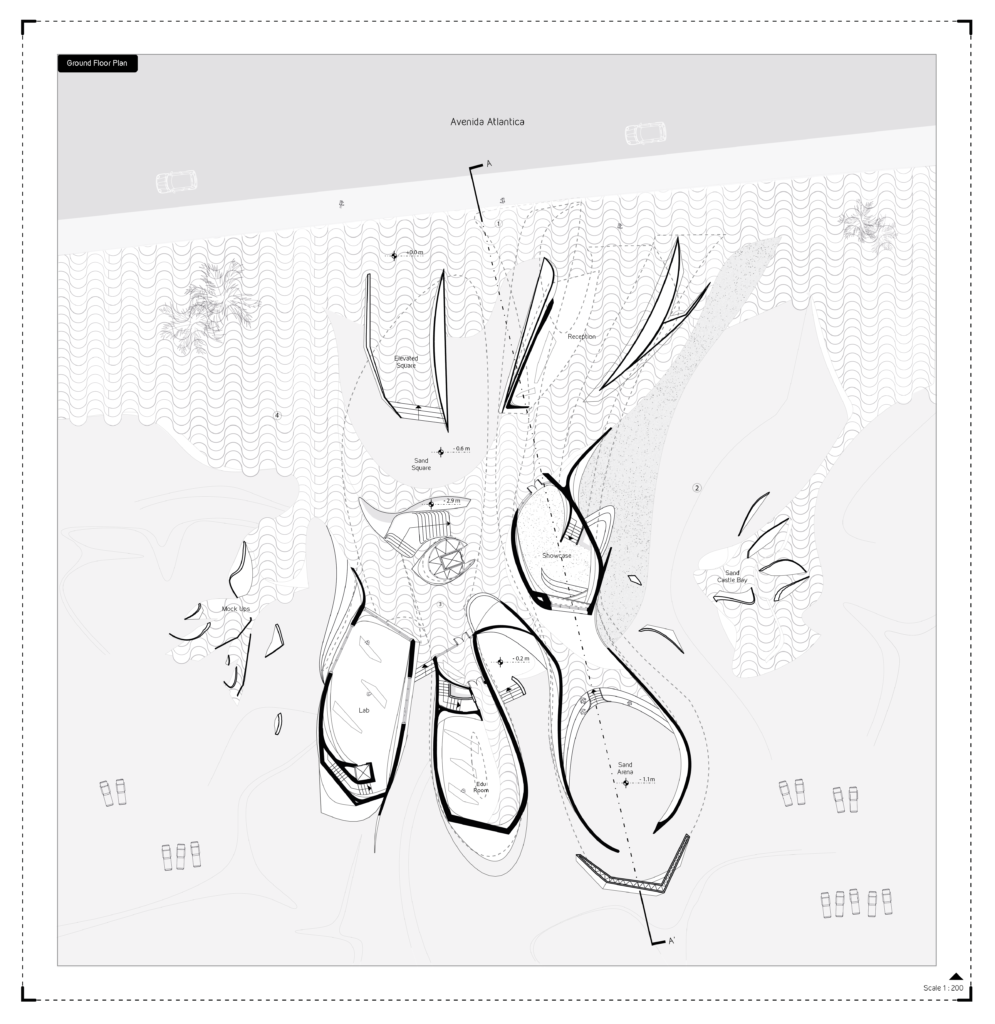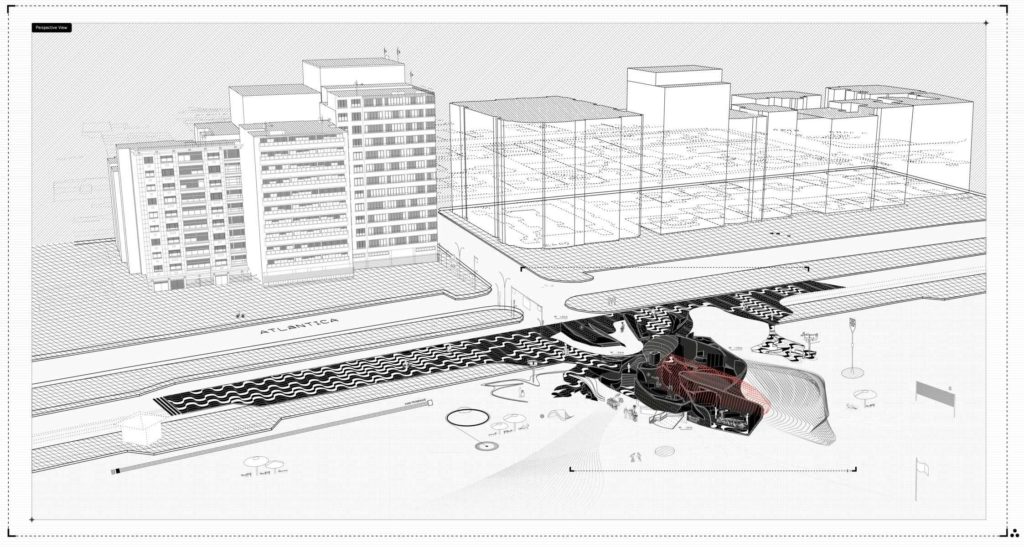 ---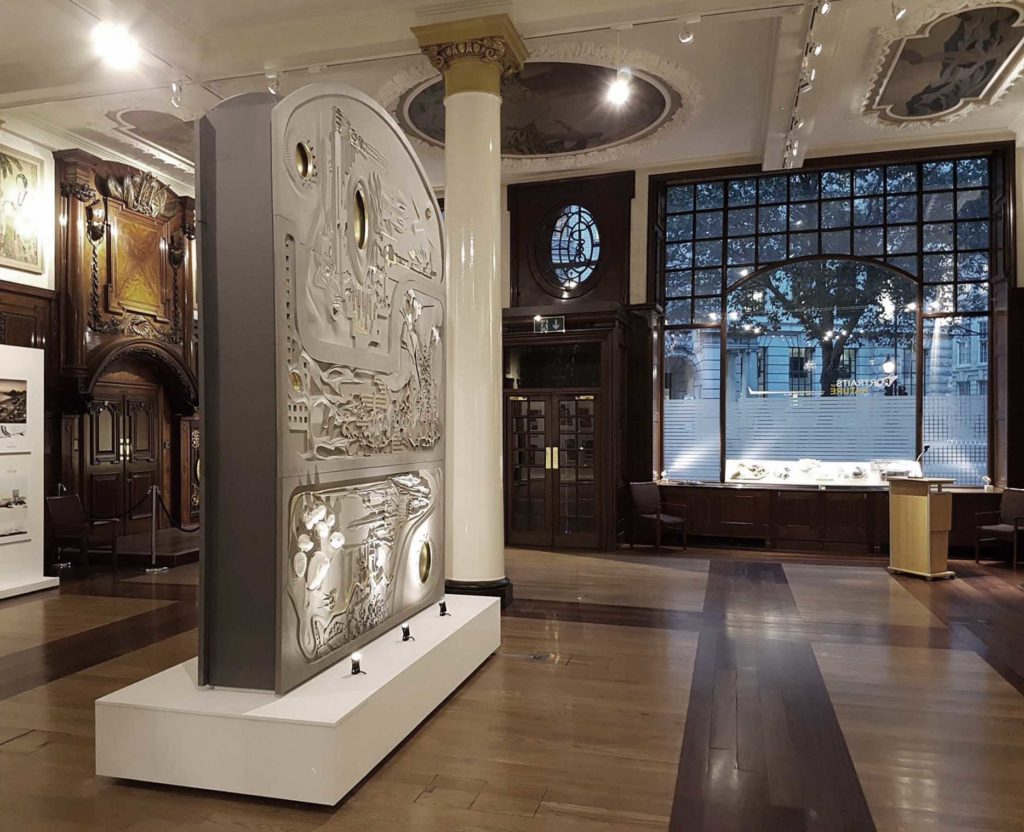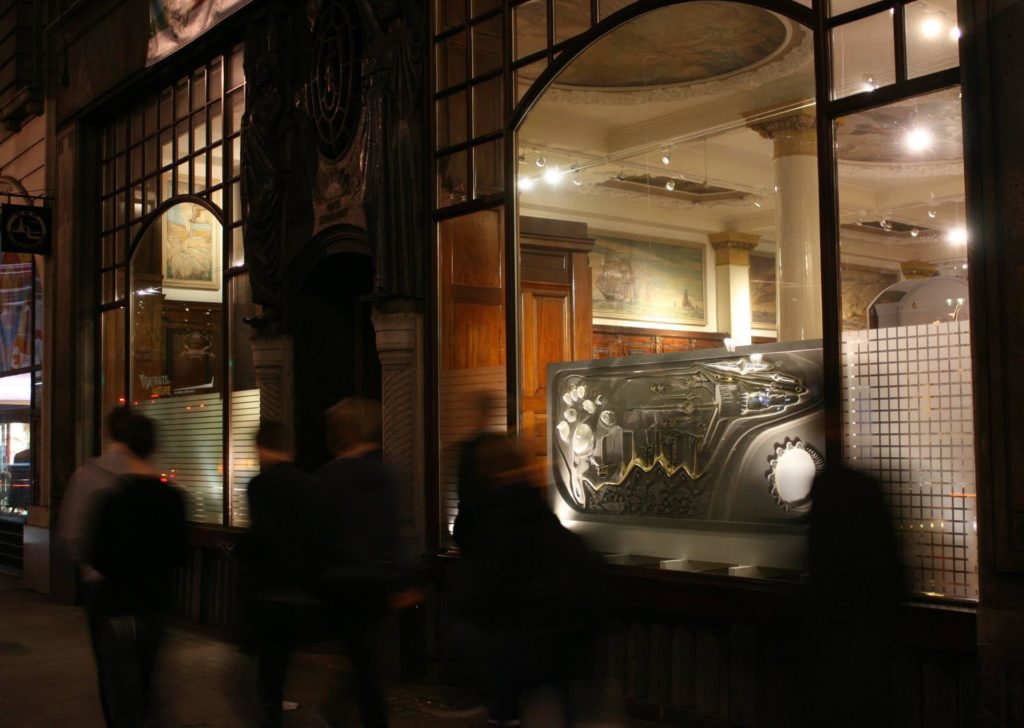 [Italian] Copacabana Brazil è una proposta di progetto: una installazione, struttura di riferimento pensata per Copacabana Beach, uno dei luoghi simbolo di Rio de Janeiro. Copacabana Sand Culture è il frutto – incarnato concretamente nel modello in bronzo – di una ricerca che Matteo Mauro ha portato avanti sotto la supervisione dell'architetto Ricardo De Ostos, uno dei fondatori dello studio Naja e deOstos e di Isaïe Bloch, architetto belga fondatore di Eragatory, un'azienda creativa focalizzata sulla stampa 3D e sulla fabbricazione creativa. Al centro del progetto vi è l'elemento sabbia, non solo parte integrante dell'immaginario brasiliano e materia che costituisce castelli e monumenti naturali sulla spiaggia di Copacabana, ma ispirazione e punto di partenza per una "dichiarazione architettonica" di ciò che la sabbia è e di cosa può diventare potenzialmente nella nostra società antropocentrica. Una fusione tra natura, storia, identità e vita con lo sguardo proiettato verso il futuro, capace di produrre nuove forme architettoniche. Un lavoro che è il frutto di un'intensa ricerca e di riflessioni su una materia naturale che può diventare nuova risorsa. La struttura è stata progettata per integrarsi in maniera simbiotica con l'ambiente in cui è inserita; rispetta ed esalta la natura di cui è fatta e interagisce con la vitalità dei chioschi, delle baie e dei castelli di sabbia già presenti. Solo in questo modo può mostrare l'essenza della "cultura della sabbia" che si insinua tra le mattonelle Burle Marx e, al tempo stesso, scuote come fucina di idee e di creatività. Uno slancio vitale in più sulle rive brasiliane, pronta a offrire spazi in cui possono realizzarsi eventi culturali e ricreativi per Copacabana, trattenendo dentro di sé il suo spirito.  Sand Culture è stato esposto alla mostra Portraits of Nature, presso l'Ambasciata brasiliana di Londra dal 19/10/2016 al 07/11/2016.
#Architecture #Brazil #Model Making #U18 #Bartlett.
Share