Share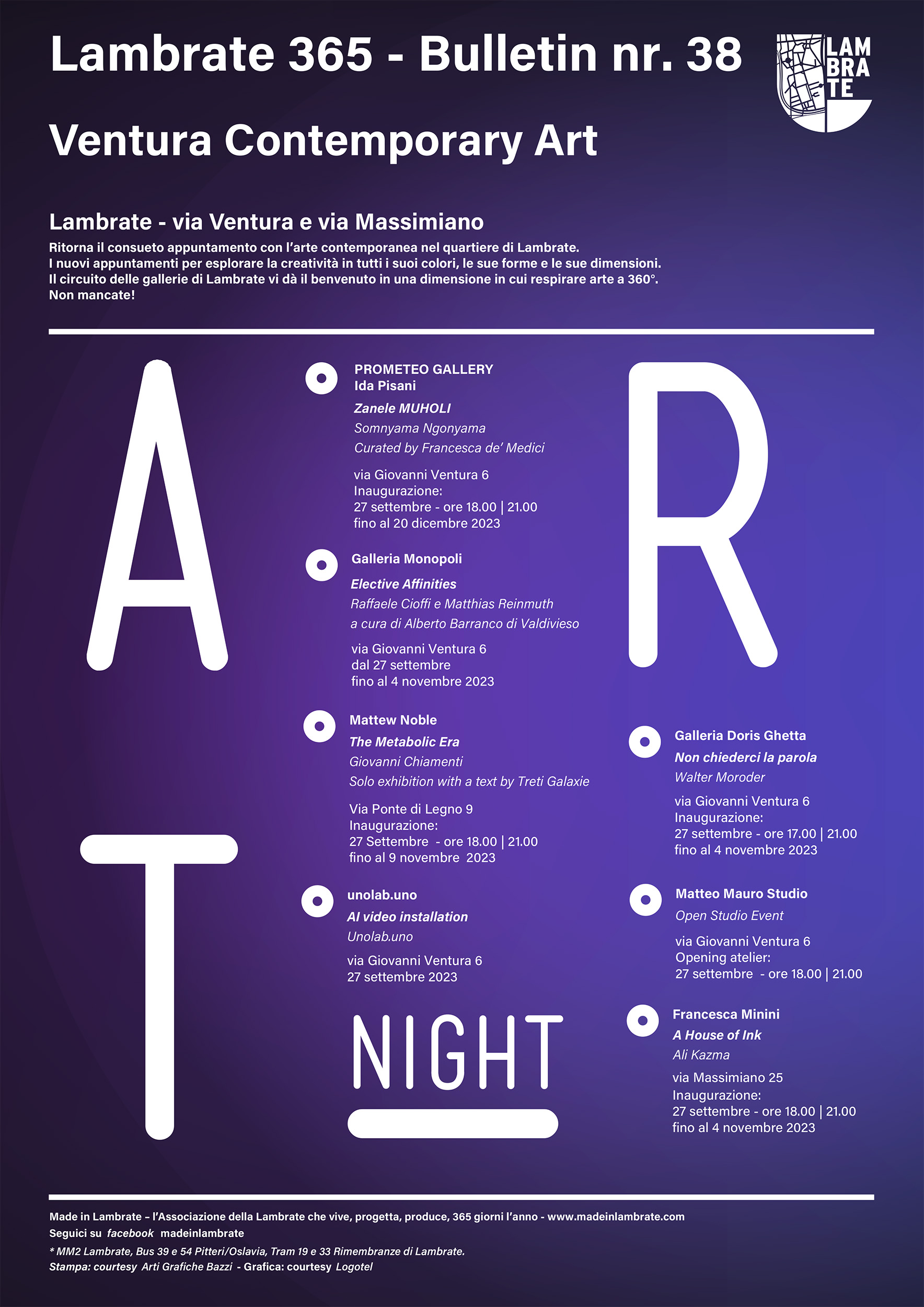 As autumn's golden hues begin to paint the world, it's time for the Milan art community to come alive again. The eagerly awaited fall open studio event is here: Matteo Mauro Studio is welcoming the public on September 27th, from 6 to 9pm, after a rejuvenating summer break. Nestled within the vibrant art space at Ventura 6 in Lambrate, Milan, this studio, among others in the vicinity, will open its doors, inviting visitors to explore a world of artistic wonders. From new paintings to sculptures and more, this event promises an evening of art and culture.
Matteo Mauro's studio is a haven of artistic exploration, and the reopening is no less than a grand spectacle. Fresh from their summer hiatus, the studio is set to unveil an exciting array of new artworks. Mauro's distinctive blend of traditional techniques and contemporary vision has garnered a global following, making this event a must-visit for art enthusiasts and collectors alike.
Beyond the captivating art on display, the evening promises a multisensory experience, creating an atmosphere of conviviality and dialogue. As you immerse yourself in the art, a carefully curated musical backdrop will enhance your journey, resonating with the emotions and stories depicted in the artworks. What sets this reopening apart is the opportunity to explore all studios within the Ventura 6 space. It's an unprecedented chance to peek behind the creative curtains, gaining insight into the artistic process and the diverse minds at work. This communal atmosphere fosters a deeper connection between artists and their audience, making the experience all the more enriching.
On the same evening you will be able to visit the following galleries and studios: Matteo Mauro Studio, Galleria Prometeo di Ida Pisani, Galleria Monopoli, Art Noble Gallery di Matthew Noble, Unolab Studio, Galleria Doris Ghetta, Francesca Minini Gallery.
As the clock strikes 6pm on September 27th, make your way to Matteo Mauro Studio and venture into a realm where art and imagination intertwine. Whether you're a seasoned collector or simply curious about the creative world, this event promises an evening filled with inspiration and the opportunity to connect with the artist and fellow art enthusiasts. Don't miss this chance to be a part of the creative renaissance at Matteo Mauro Studio!