Share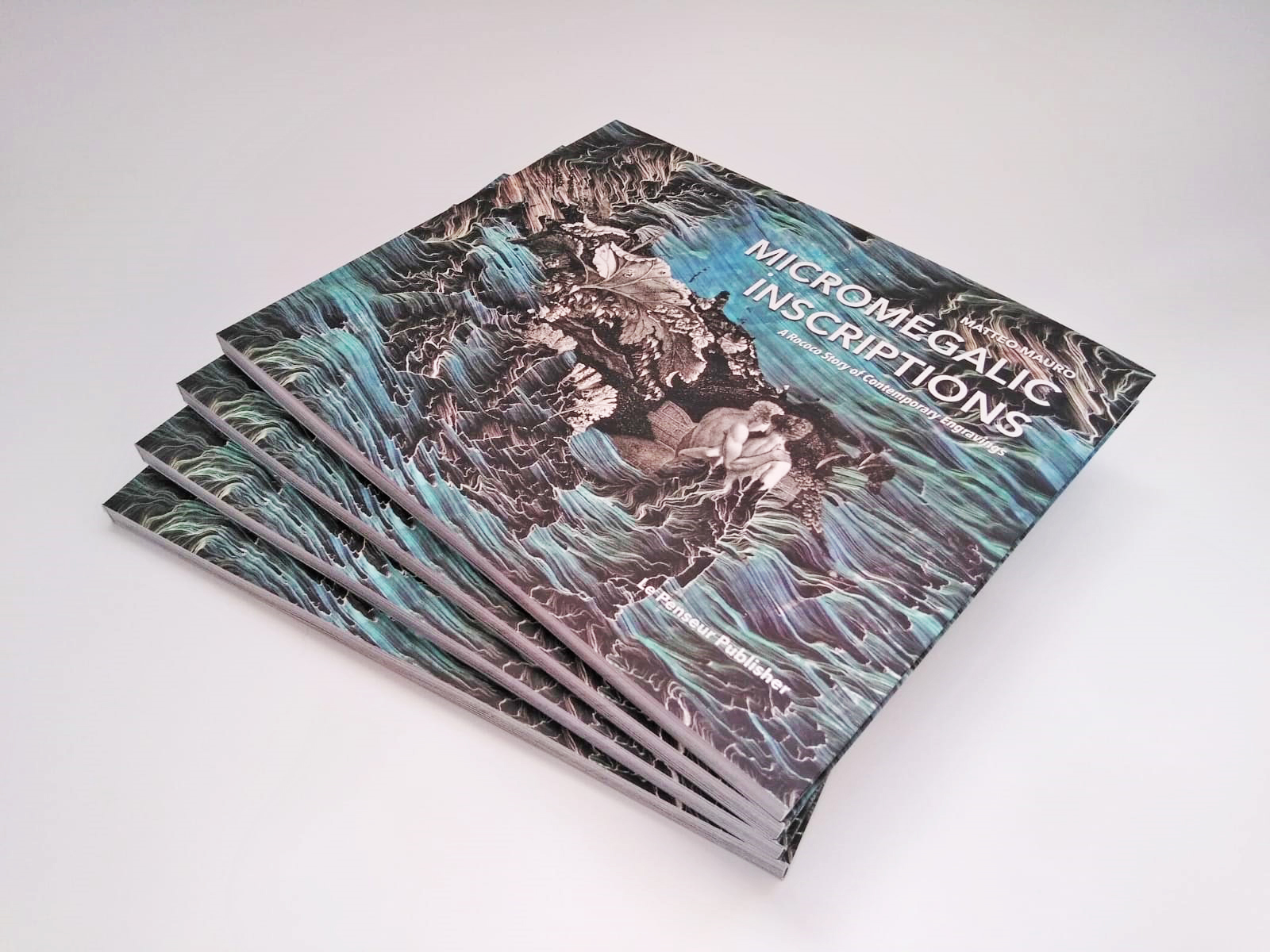 Title: Micromegalic Inscriptions.
Subtitle: A Rococo story of Contemporary Engravings.
Author: Matteo Mauro.
Introduction by: Oliver Domeisen.
Genre: History of Art, Contemporary Art.
Publishing date: Oct 2018. 
Publisher: Edizioni Le Penseur.
—
WHERE TO BUY IT //
The book is available online on the following platforms:
Amazon, Book-Please, Book Depository, Rarewaves, LePenseur, IBS, Feltrinelli, Libreriauniversitaria…
Selected Direct links:
Italy // Amazon IT – LePenseur – Ibs
UK // Amazon UK – Book Depository
France // Amazon FR
Spain // Amazon ES
Germany// Amazon DE
USA // Amazon US
Other Countries or Not Available// mail@matteomauro.com or ordini@lepenseur.it
—
ABSTRACT //
The meaning of the term micromegalic is excavated within the realm of Rococo ornamentation. Rococo ornamentation is examined geometrically, mathematically, and historically. In this study, engraved prints constitute the main sources of research and analysis. The historical investigation is followed by an exposé of the influence of Rococo principles on a number of contemporary digital creations.The book reports on, and discusses, the author's contemporary artworks inspired by Rococo prints and their particular techniques of fabrication and representation. These experiments sit within the realm of Generative Art. As such, their purpose is to develop Micromegalic Inscriptions, which are dynamic simulations of both abstract details and fictional landscapes.
---