Description
Additional Photos
---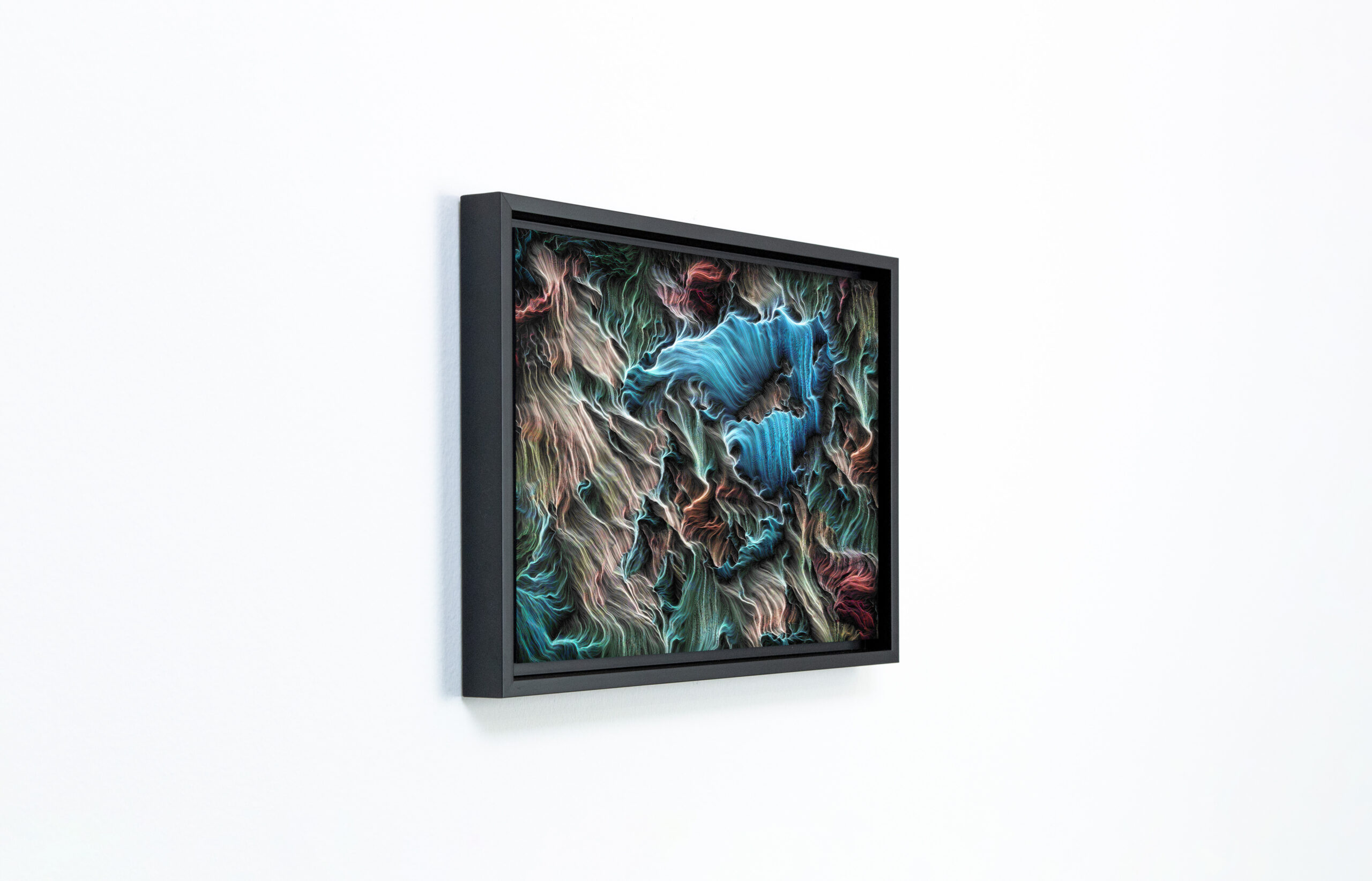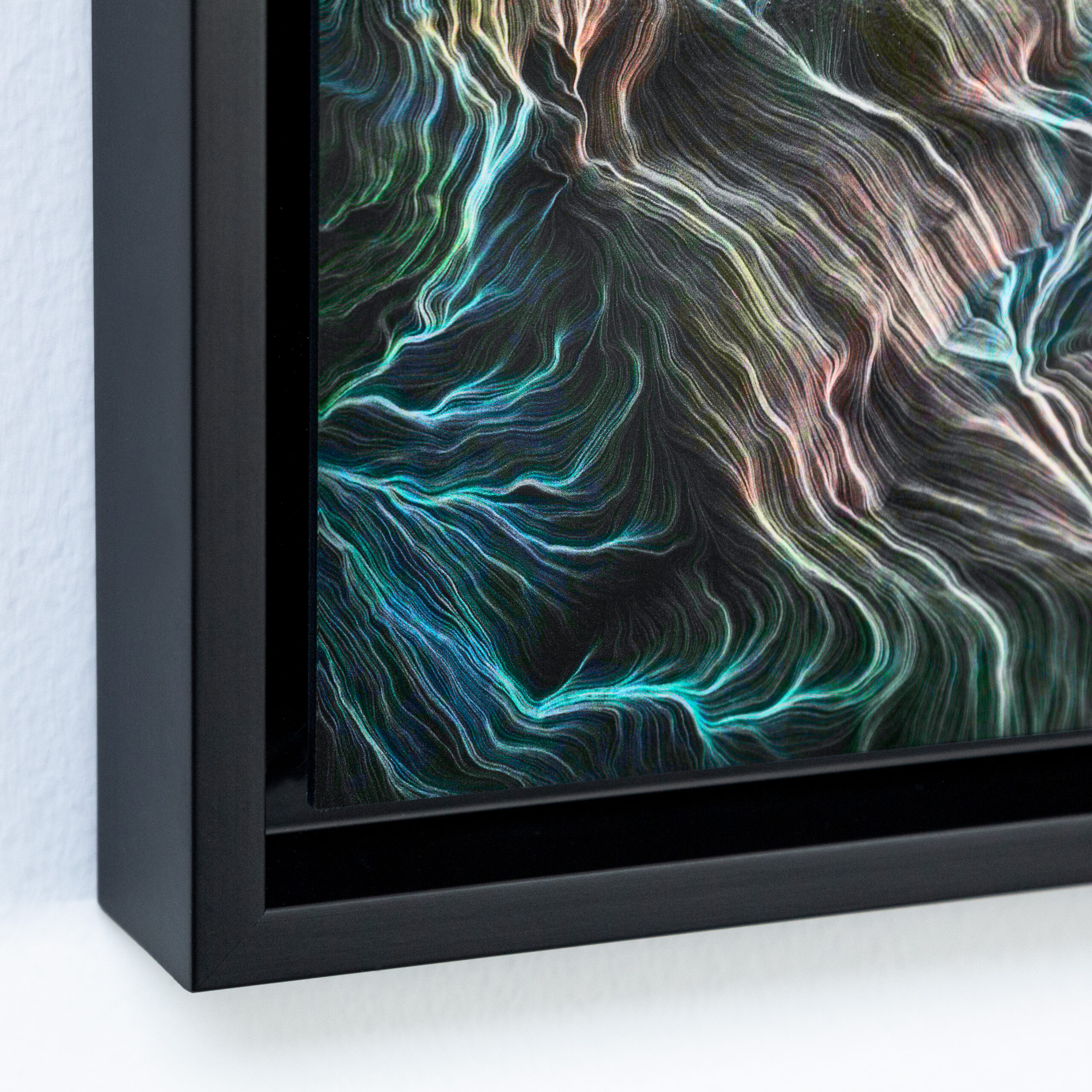 Value
---
To accomplish these methods of translation from digital to physical, Matteo Mauro Studio has worked very hard since 2015 to incorporate the finest details and obtain the highest quality finishes. We have tested dozens of technologies to achieve these results. Art specialists, museums, and galleries have been speechless at the artistic quality, both physical and conceptual, achieved in these inscription artworks. Which won many awards globally. The instant recognition these artworks have received foreshadows a quick rise in the art market. Hence, we offer it as a great investment plan, besides becoming a wonderful addition to the aesthetics of your collection. All artworks are certified and authentic and shipped from our own studio in Europe.
Framing
---
Our artworks are installed in custom anodized aluminium Nielsen frames made in Germany. For over 50 years, Nielsen has been bringing custom framers the highest quality aluminium frames in the world. Nielsen offers innovative design solutions in a wide assortment of profiles, colours, and exclusive anodized finishes. Aluminium combines two benefits: lightness and strength. Nielsen's sophisticated manufacturing process enhances the natural texture of aluminium and creates a subtle and sophisticated appeal. Nielsen is the only manufacturer with an extruding, anodizing, and painting facility devoted exclusively to picture frame moulding, allowing strict quality control every step of the way. Nielsen frames are finished and made in Germany, and mouldings are manufactured 100% in America.
Shipping and Handling
---
The artwork will leave our warehouse within 7 days of the order's date. Matteo Mauro Studio will take care of the packaging and handling of the artworks according to the highest standards. There are no extra costs for collectors, as worldwide shipping is free for these items. Shipping will be via plane to overseas countries, with fast tracks in the EU. Once the order is received, we will begin the process, which will lead to the collector's acquisition. Despite the fact that returns are not accepted, we guarantee artworks will be treated with great care during this processing time, and if anything unfortunate happens, we will operate promptly to solve the issue at any cost.