Share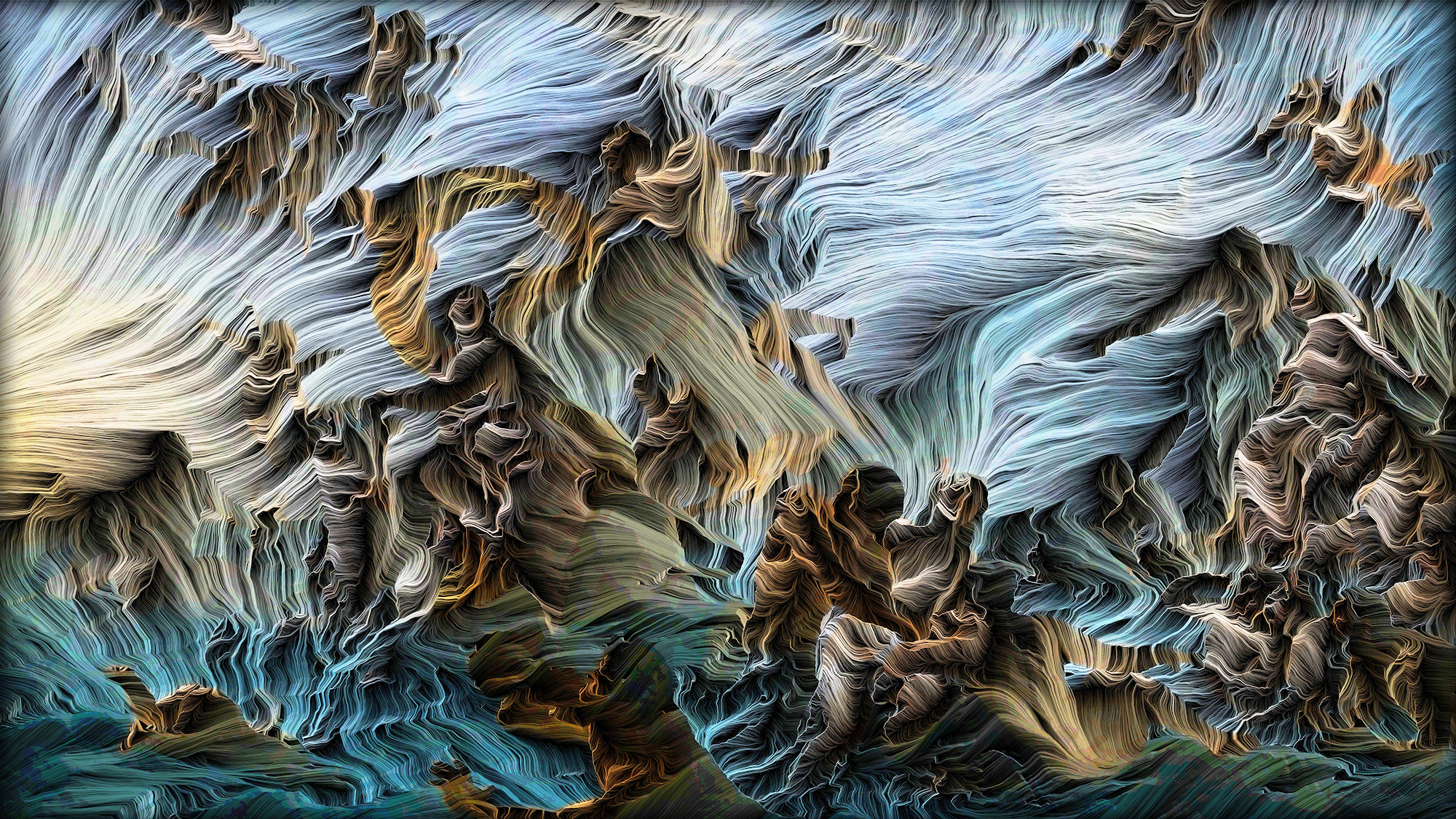 Mark your calendars for a remarkable artistic journey as Matteo Mauro Studio presents the much-awaited exhibition, "Cyber Dreams," hosted at the picturesque Villa Ciani in Lugano. This immersive showcase, set to debut with a vernissage on the 8th of September 2023, promises to be an exceptional fusion of art and technology that will leave visitors in awe.
Organized in collaboration with the Poseidon Art Fund, "Cyber Dreams" is an extraordinary compilation of artworks that reflects the ever-evolving relationship between art and the digital realm. Assembled during their fascinating journey, the Poseidon Art Fund has curated an exquisite collection that speaks to the essence of contemporary artistry. The exhibition will be open to the public from the 8th to the 11th of September, offering four days of artistic exploration and inspiration. The charming Asilo Ciani, nestled within the stunning Villa Ciani, will serve as the perfect backdrop for this innovative display. Its historic ambience harmoniously merges with the cutting-edge themes of the exhibited artworks.
Prepare to be transported into a world where imagination knows no bounds. "Cyber Dreams" brings together a diverse array of pieces that span various mediums, including digital art, mixed media, and interactive installations. From thought-provoking sculptures to mesmerizing digital canvases, each artwork is a testament to Matteo Mauro Studio's dedication to pushing artistic boundaries. Whether you're a seasoned art enthusiast or just curious to explore creativity at its finest, this exhibition welcomes all to experience the wonder of "Cyber Dreams." The doors will be open from 11 am to 10 pm, ensuring ample time for visitors to immerse themselves in the artistry on display.
As technology continues to reshape our world, "Cyber Dreams" offers an opportunity to ponder the intersection of art and innovation. Matteo Mauro Studio's visionary approach, combined with the Poseidon Art Fund's discerning curation, promises an exhibition that captures the essence of contemporary creativity.
Intrigued? Join us at Villa Ciani in Lugano from September 8th to 11th and be a part of this unique exploration of "Cyber Dreams." Embark on a journey that transcends traditional artistic conventions, and immerse yourself in a realm where dreams and technology coalesce in captivating harmony.