MM001.FICTIONAL.LANDSCAPES // [Clique aqui para mais informações]
Series // Micromegalic Inscriptions.
Title // Fictional Landscapes.
London, 2015-16.
—
▼ Interact with your Mouse.
---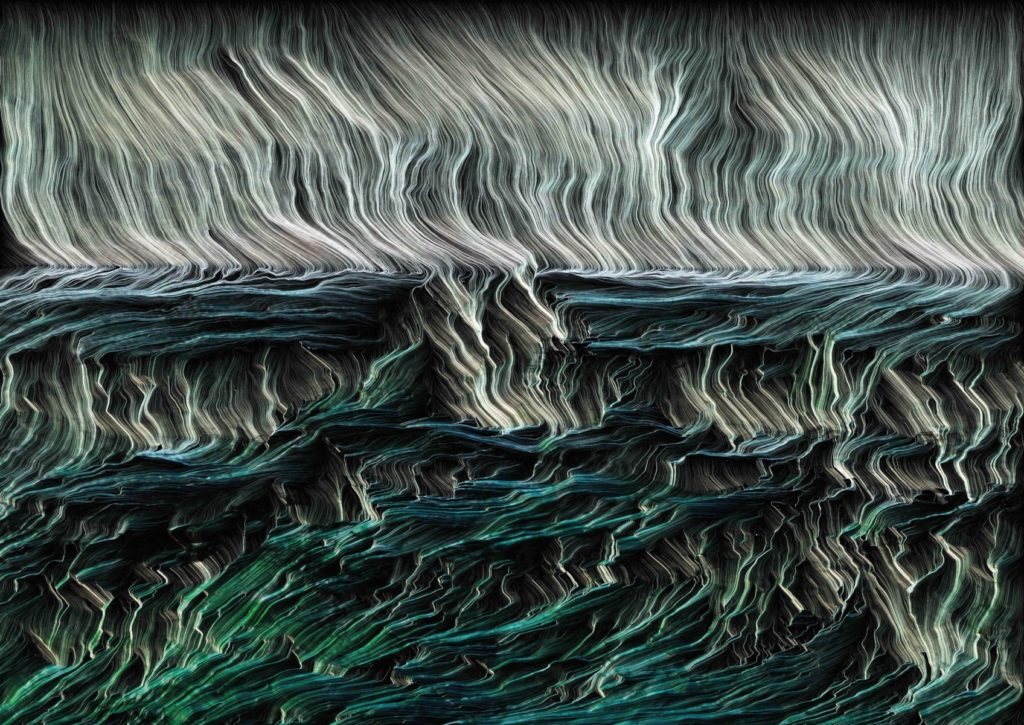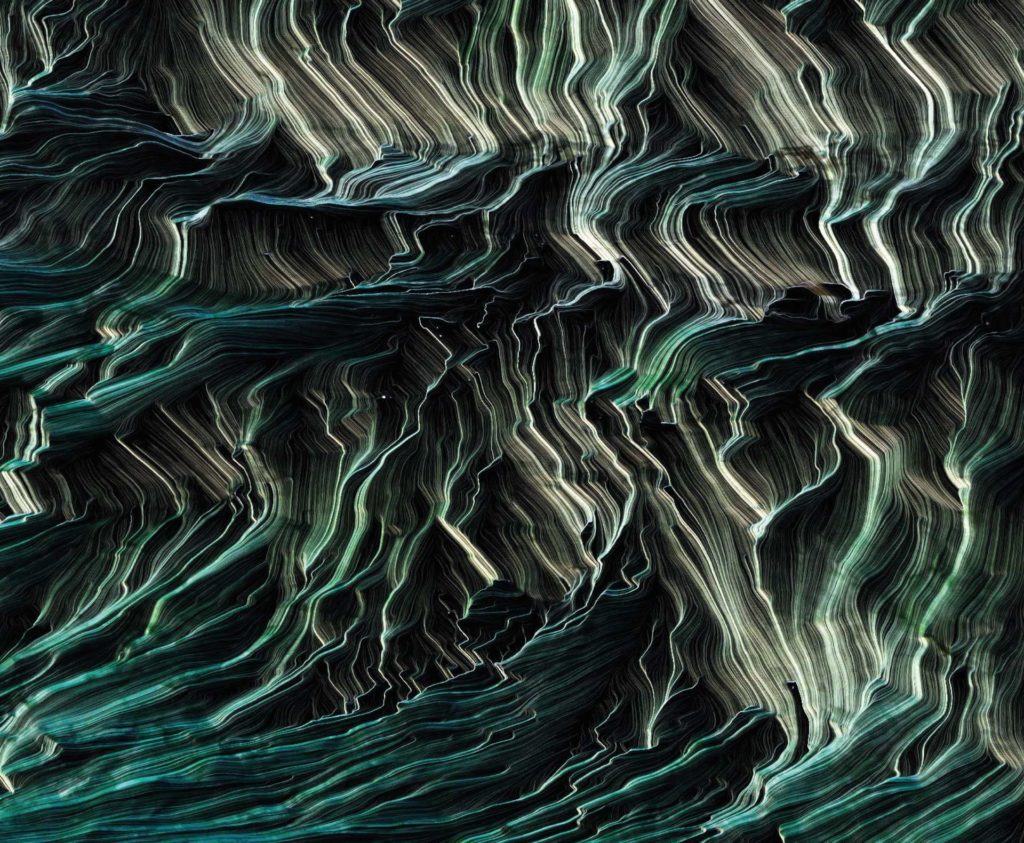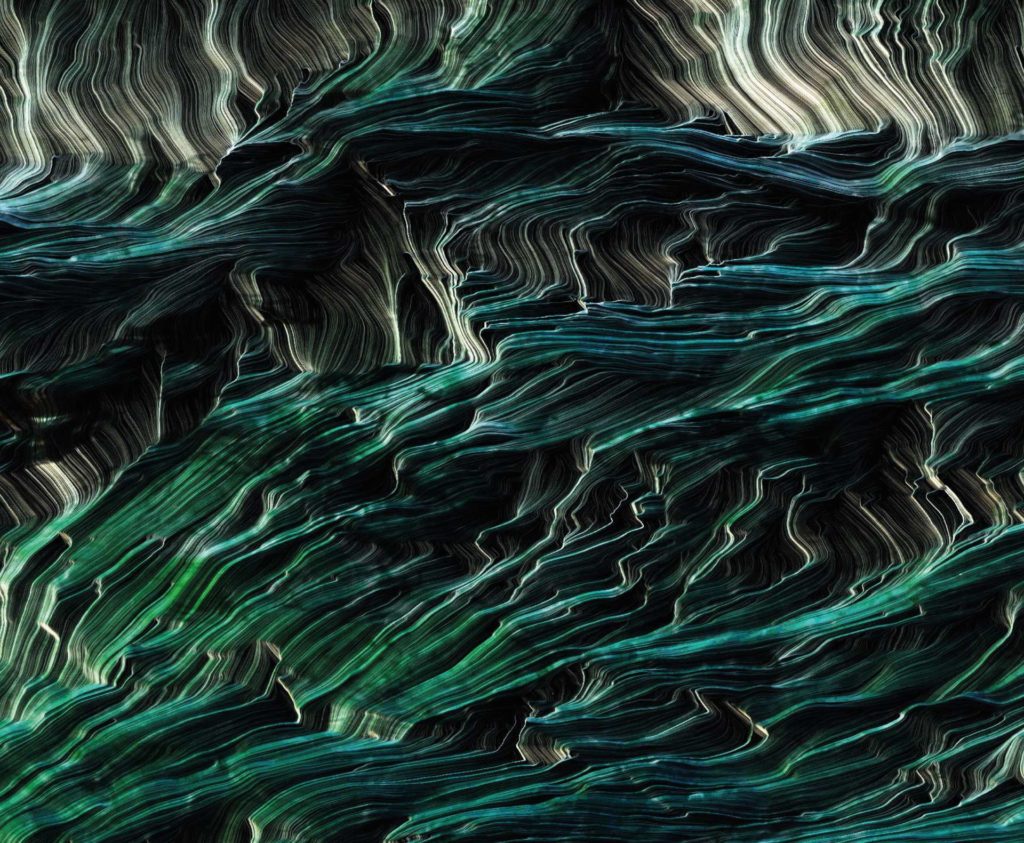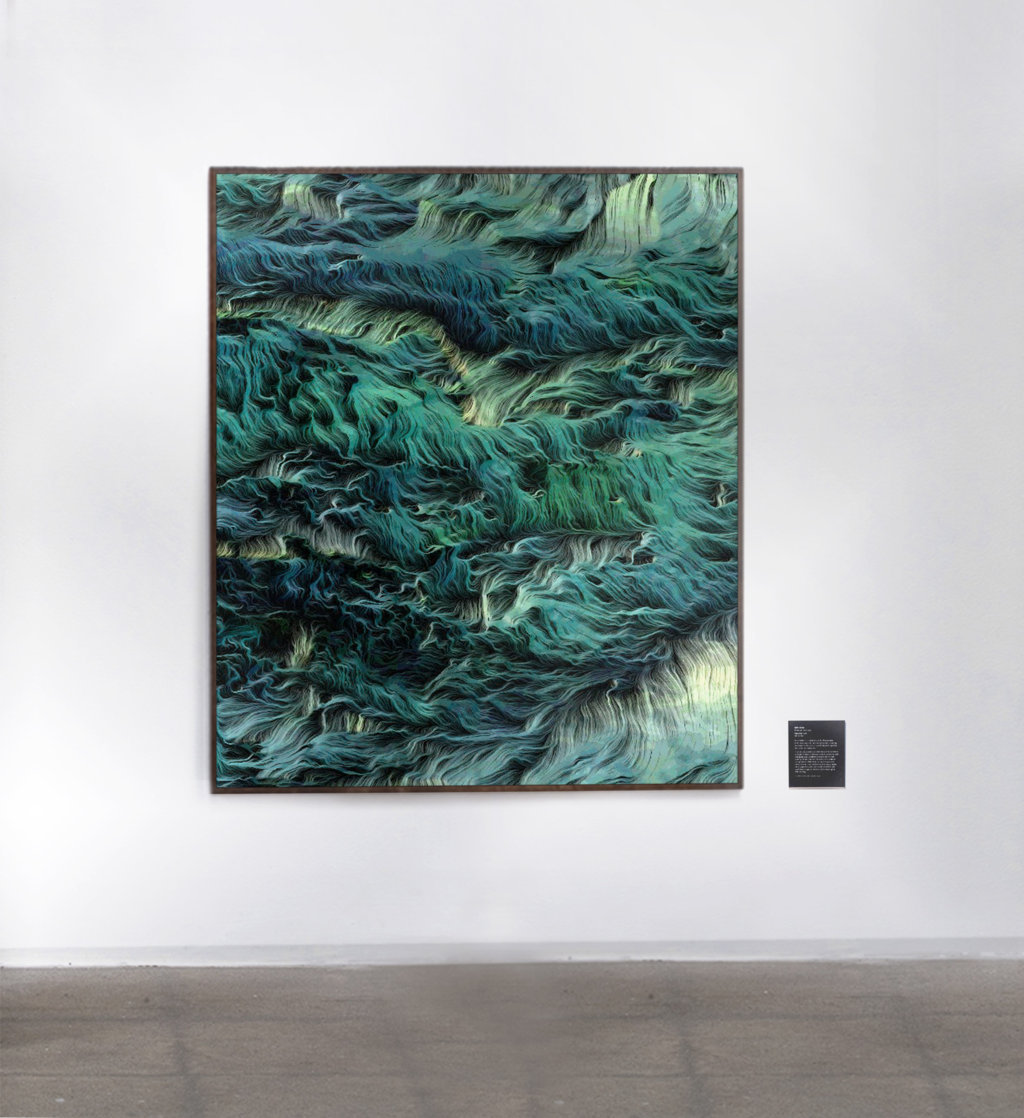 The story of the 'Micromegalic Inscriptions' begins with a series of morphogenic simulations, which result in images of fictional landscapes. These artworks are mainly created through an evolutionary build-up of lines, generated by the movement of interacting pixels. These lines are subject to rules of composition, weight and interaction. The irregular movement of pixels intends to achieve that "unpredictable swerve that occurs at no fixed place or time". Therefore, the pixels undulate in sinusoidal paths, according to the mathematical functions of sinx and cosx, interacting and adapting their trajectories consequently. In these simulations pixels seem to have an artificial life of their own. They move and inscribe over time in a similar manner as nature does. In fact, it is time, as if translated in to a written language, which changes the outcome of these works in a linear mathematical succession of controlled events. The outcome of these experiments was an image of lines' details and a fictional landscape at the same time.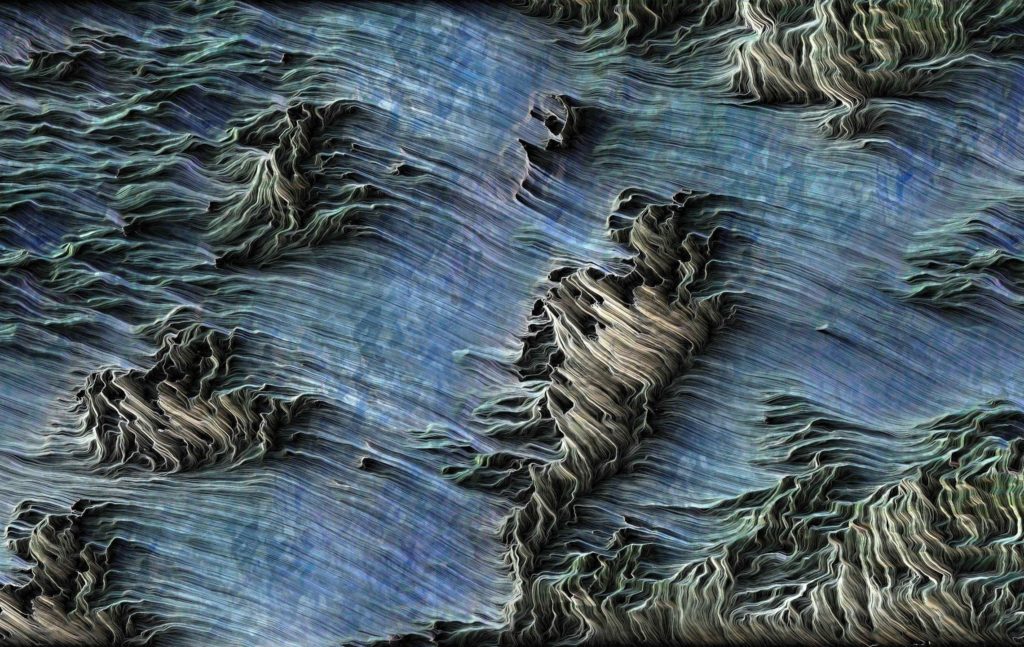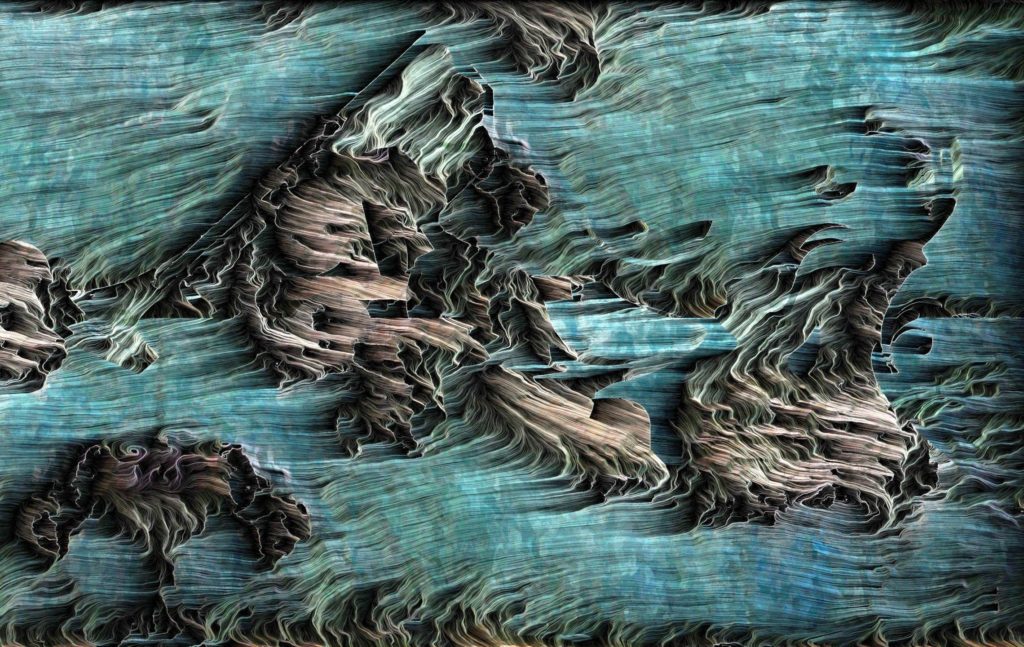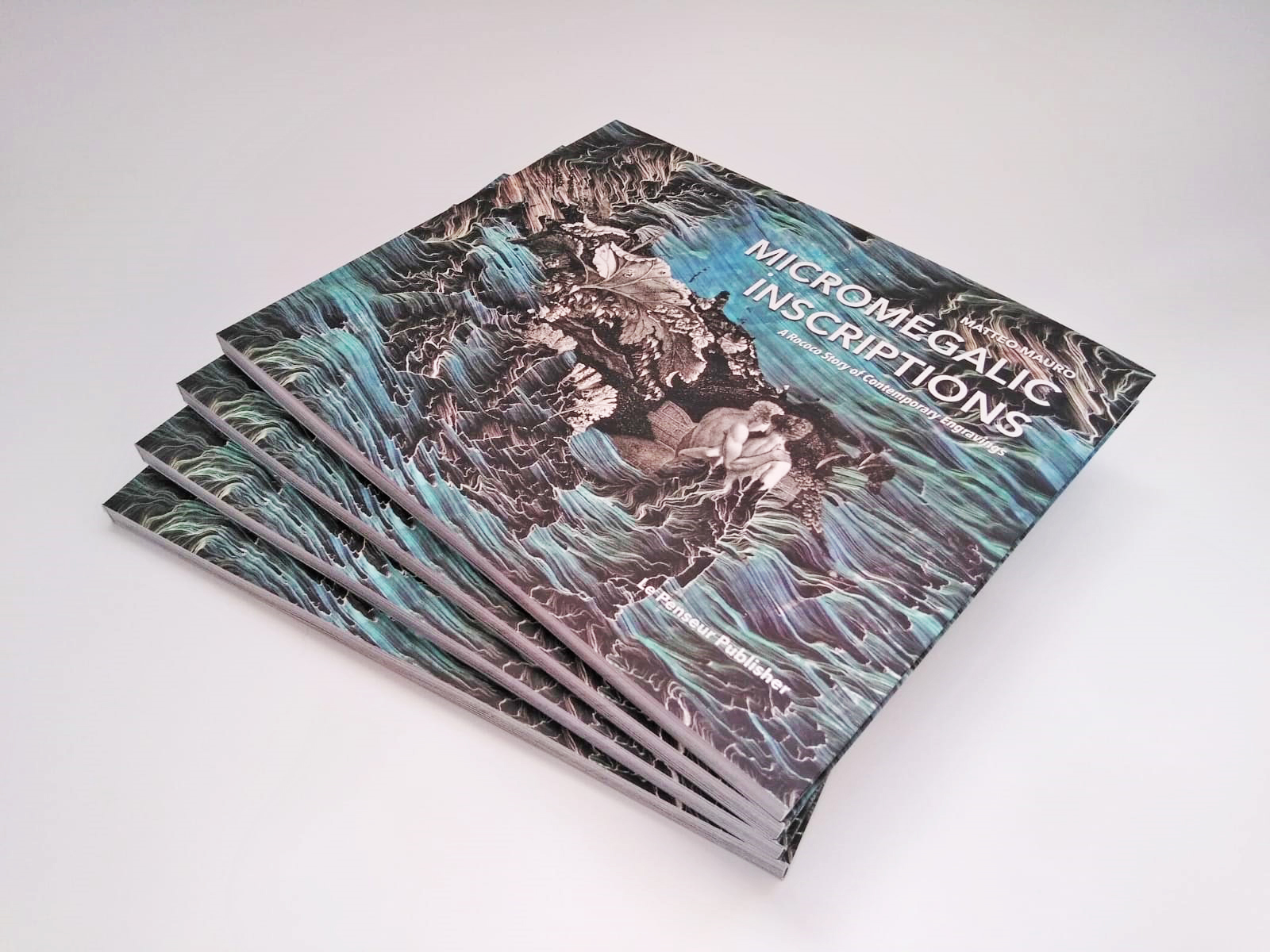 [Italian] I Fictional Landscapes sono il punto d'inizio delle Micromegalic Inscriptions. I paesaggi delineati da Matteo Mauro, come quello che si intravede in Aquamarine, sono "fictional" nella misura in cui sono immaginifici. I termini di cui si compone il titolo del progetto costruiscono una sorta di antitesi tra ciò che è visibile nel reale e ciò che alla realtà si oppone, attraverso il suo superamento. Il potere insito nelle creazioni dell'artista sta proprio nel loro porsi come spazi del visibile che spalancano le porte dell'immaginazione, verso un oltre che le nostre percezioni possono cogliere e che l'arte può filtrare. Fuori dal reale, fuori dall'unico universo del visibile, fuori dal tempo, grazie all'inaspettato e all'imprevedibile. Un imprevedibile che Matteo Mauro costruisce, letteralmente, con gli strumenti dell'Arte Generativa. Iscrizioni digitali segnano traiettorie che hanno una vita artificiale propria, pixel interagenti, simulazioni morfogenetiche, linee soggette alle regole di composizione, di peso e di interazione fanno opere perennemente in progress. Non possono dirsi finite finché alimentano le percezioni della nostra immaginazione.
—
#Computational Art, #Micromegalic Inscriptions, #Morphogenic Simulation.
Share