MM019.PORCELAIN. // [Klicka här för mer information]
Series // Porcelain.
Title // Swim Towards What You Want to Get Away From.
Italy, Fall 2019.
Porcelain, Single Piece.
Dimensions: 43×22×17cm.
—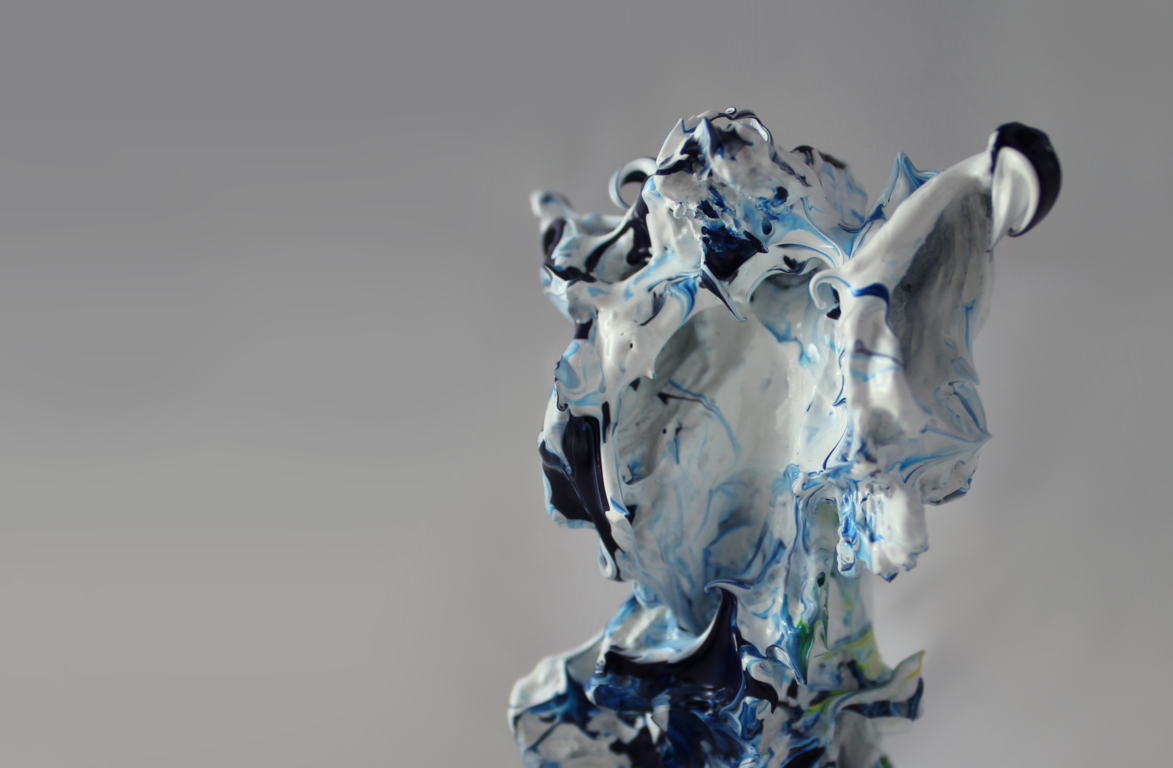 It is too early to say this is going to kick-start a new series of sculptures. But, if that will happen I'd like to title this 'Porcelain'.
Somehow this sculpture takes my mind to the white and blue porcelain figurines that I always found in London Antique shops under the name of English delftware. Indeed, I like the fact that in Europe they are called Delftware, for its kind of Delft Blue (blauw). However, after my recent visits to China I couldn't avoid to notice how the colour blue gained special significance in the history of Chinese ceramics too. The distinctive colour in blue-glazed pottery and porcelain comes from cobalt ores imported from Persia during the Tang dynasty. A precious pigment at the time and used only in minor quantities. Well, I could keep in pulling more and more threads to my latest art journey. But let's observe the result, which I named 'Swim towards what you want to get away from'. This sculpture resists the antique figurine appearance while offering an abstract accumulation of Rocky (perhaps Rocaille) forms. I like to think there is a witch-figure hidden in it, and like to think porcelain implodes and explodes never forming a flat surface. I like it formless, I needed three-dimensionality, I needed Porcelain touching my hands, but mostly I needed to swim towards what I wanted to get away from.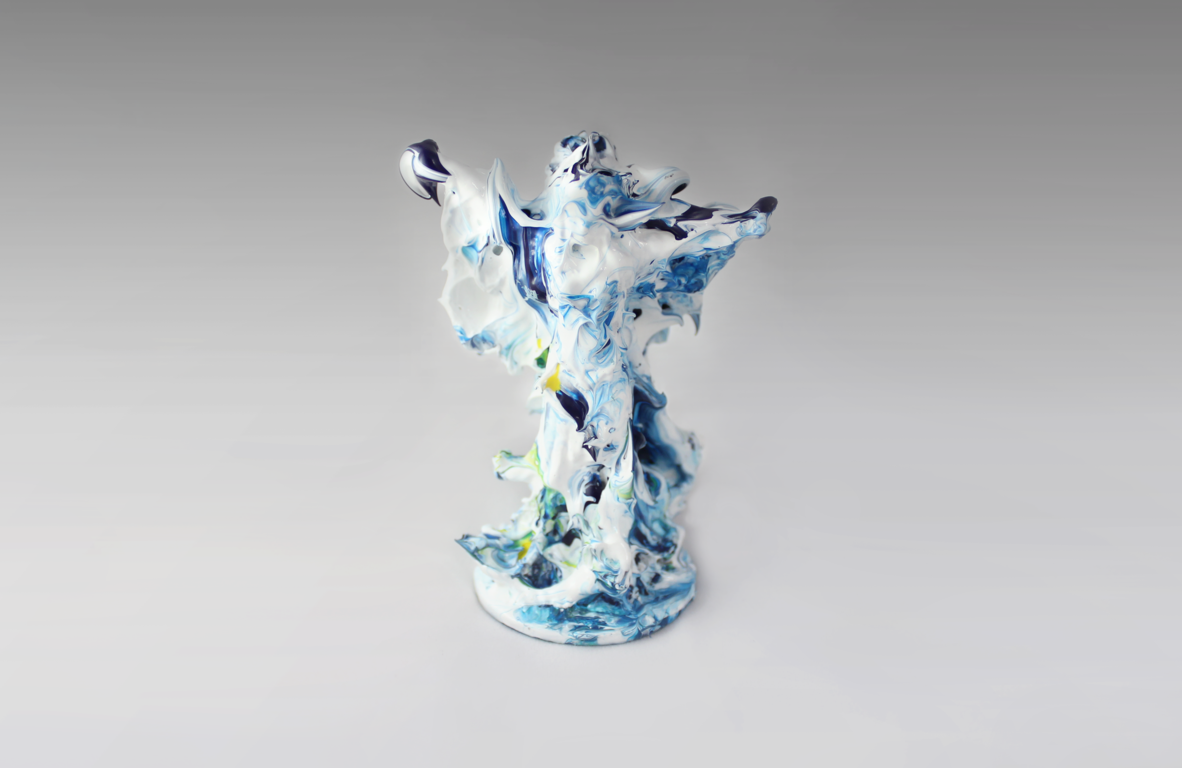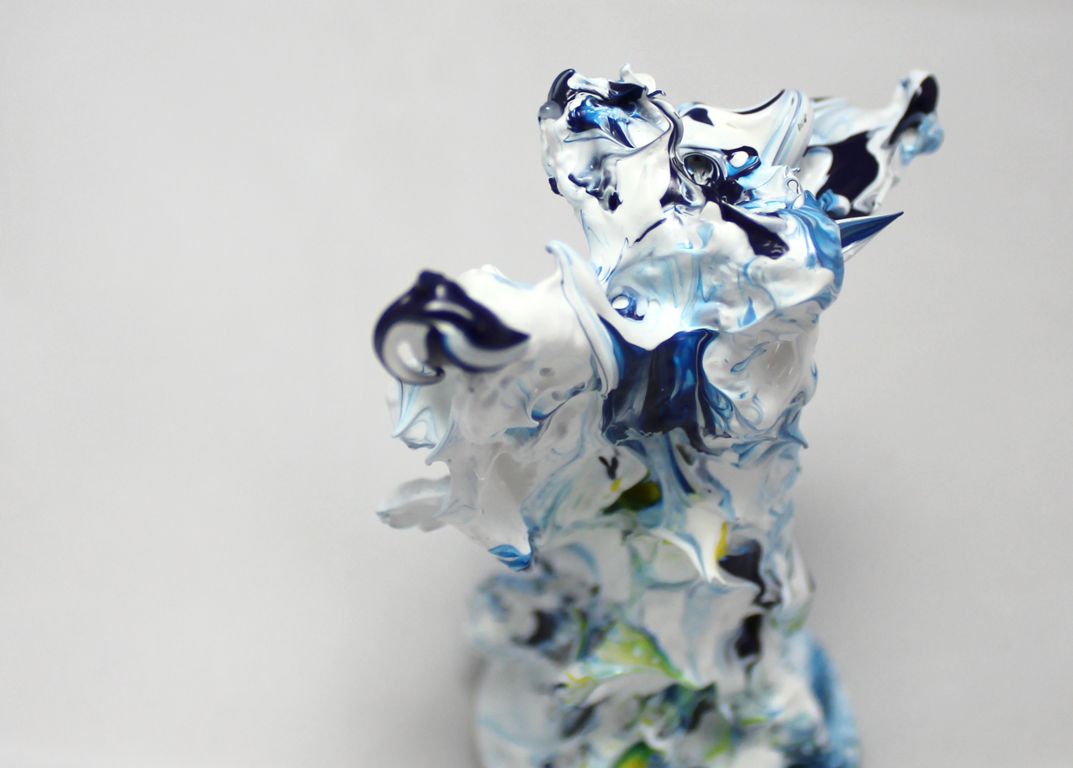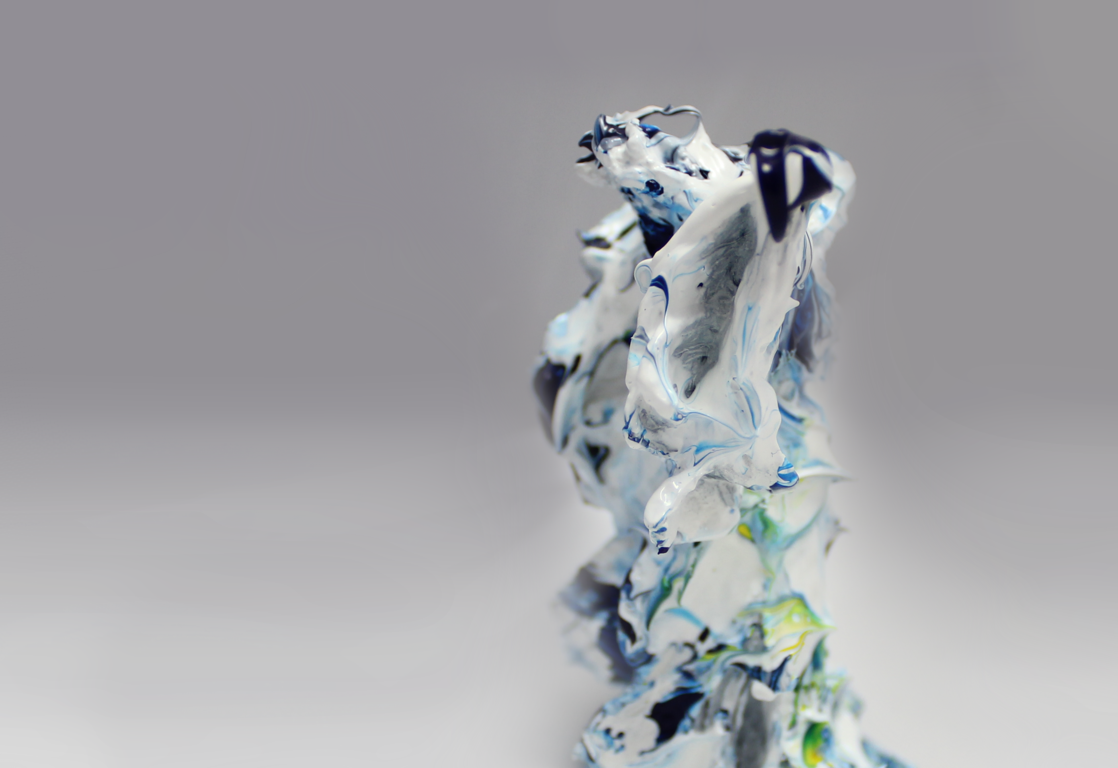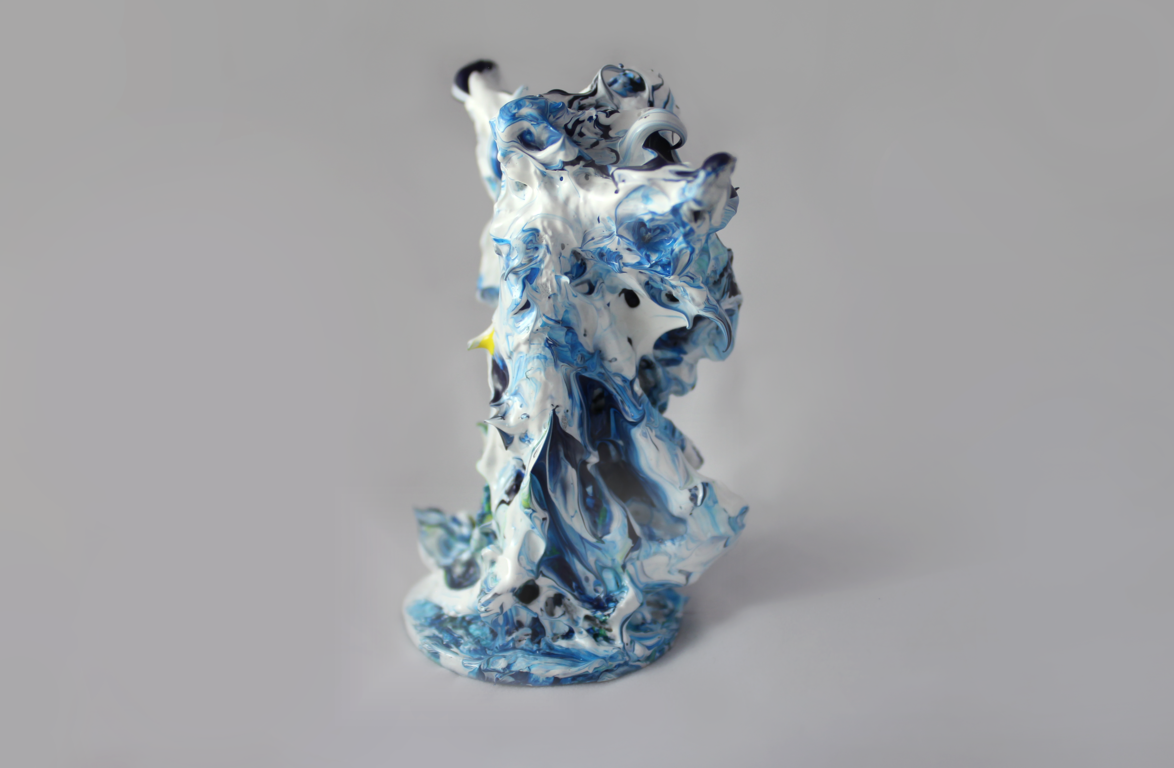 —
#porcelain #deliriousbaroque
Share