Share
Datong Art Museum in China invites Matteo Mauro to inaugurate a new museum building designed by Foster and Partners, in fall 2021.
Datong Museum is the center of the city's cultural life, with the new building as a vigorous space, open to everyone to enjoy different displays and activities. Organized in one level, the 37 meters high Grand Gallery stretches about 80 meters and can be split into smaller, private exhibition rooms. This is a space where artists will be designated to construct their pieces of art.
The designer of the museum, Foster and Partners is a British international studio for architecture and integrated design, centered in London. The studio is led by Norman Foster, founder, and chairman. The quality of their work is recognized worldwide. Amongst many other projects, they had their fingers in Imperial War Museum in London, Museum of Fine Arts in Boston, Winspear Opera House in Dallas, Smithsonian Institution in Washington DC, American Air Museum in Cambridge, Red Dot Design Museum in Essen, and Carré d'Art in Nimes.
In this remarkable museum, Matteo Mauro will present his work in chromed and patinated bronze called Loves who don't know how to get by in this world. This three-dimensional figure represents Hermes the messenger. For those of you not familiar with Hermes story here's what it's about. When Zeus decided to separate humans into two halves, he then had Hermes give the mortal a deceptive heart and a lying tongue, so that they could find in love both unity and sorrow.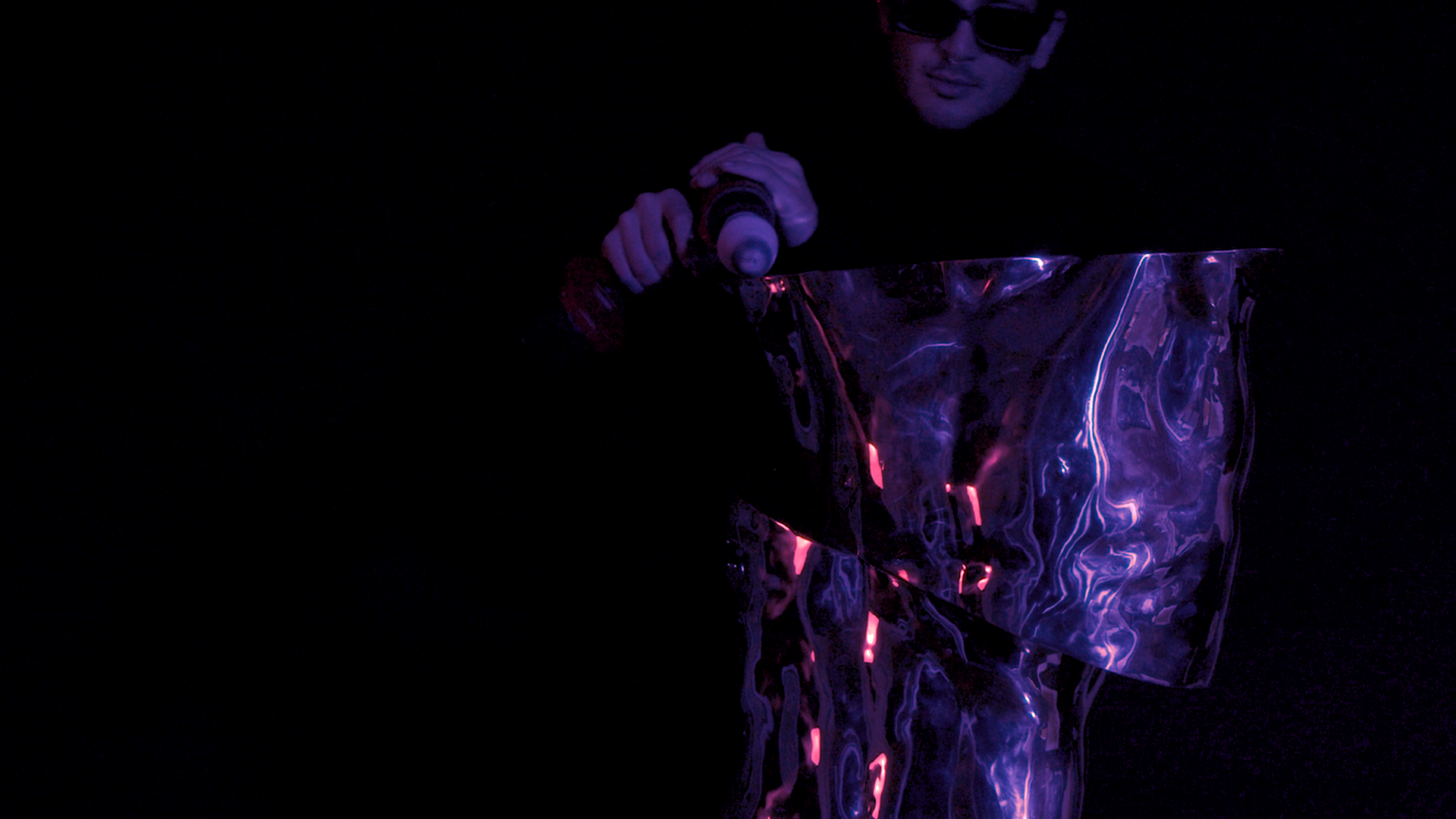 Matteo is getting things ready for this show at Datong Art Museum. Make sure to check out the video he made for this show. You'll find a link at the end of this article. We'll end this with Matteo's story from that video.
"Art is the home I felt I didn't have. In art, I look for softness and comfort. In art, I find love incapable of breaking its promises. In art, I look for the sublime and theatrical. I look for doubt.  I never seek clarity. In art, I look for details which in their complexity and completeness represent, even if divided, the total work of art. In art, I find everything I don't have, everything I've lost,  everything that was taken from me, everything I dream of".