Share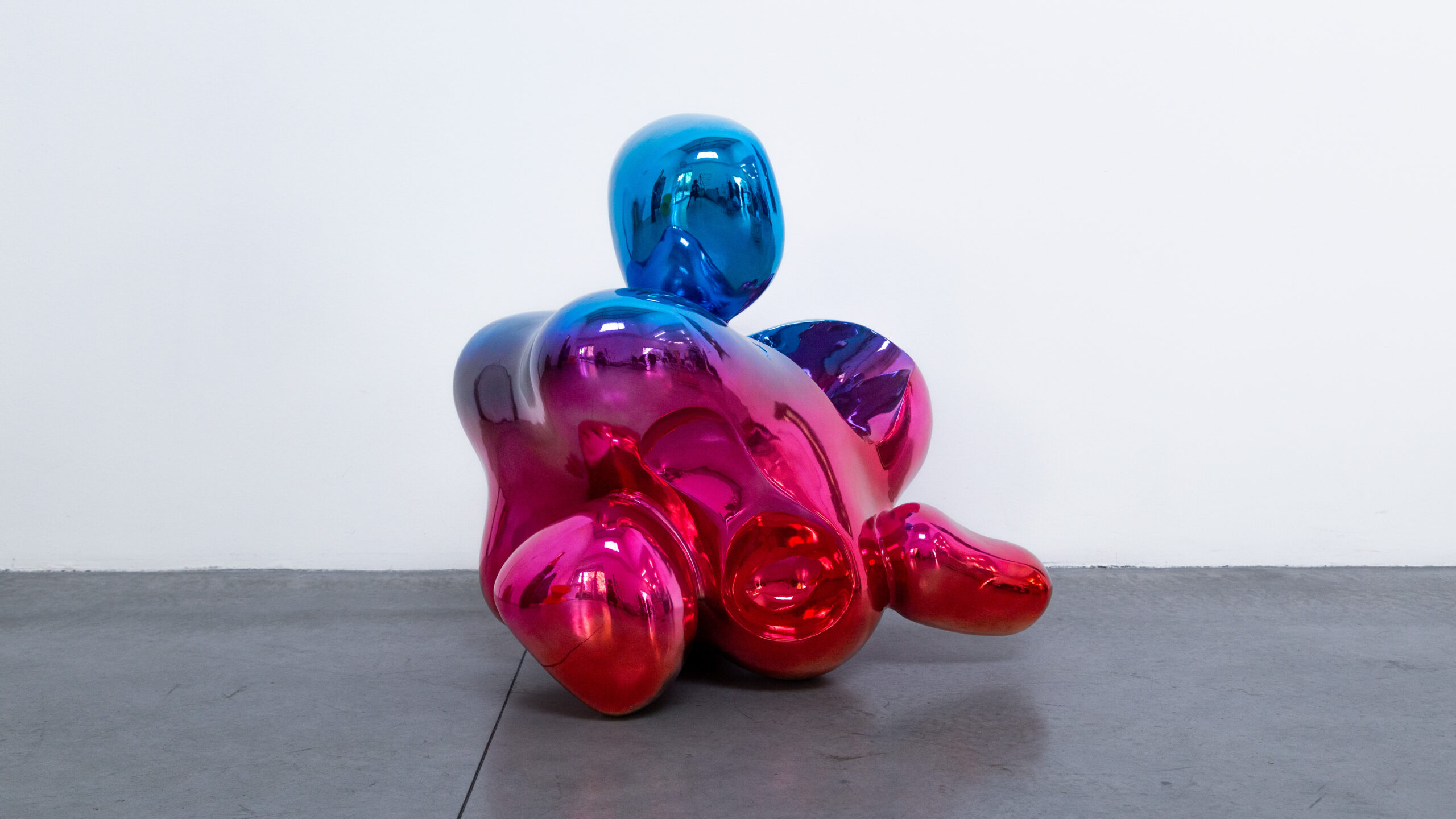 Matteo Mauro, the digital artist known for his generative abstract work, has, since 2020, ventured into the realm of sculptural art. In his studio, the artist recently unveiled a series of new sculptures crafted from various materials, such as white and black marble, along with soft metals. Staying boundless to different materials, this is ushering in a new era of creativity, where Mauro is able to breathe new life and potential into objects.
During the September Lambrate Open Studio 2023 event, new sculptural pieces were displayed, leaving visitors and art enthusiasts interested. Among the sculptures, a special artist proof stands out. This particular piece, Atoms for the Peace, cast from aluminium, evokes a cascade of emotions as it transitions seamlessly from shades of pink to blue. Its fluid form seems to embody the ever-changing nature of emotions and the inherent beauty found within our shifting feelings. Mauro's decision to work with iridescent aluminium for this artist proof, which is going to be developed into a limited edition, illustrates his commitment to pushing artistic boundaries and exploring new concepts.
Mauro's exploration and transition from the digital canvas to the tactile world of sculpture is nothing short of revolutionary. In 2020, Mauro showcased the first Triptych which presented his new direction of working further with Material, known as the Degeneration of 'Bronze on Canvas'. Each sculpture is a testament to his innovation and mastery in combining various materials and finishes. This Triptych consists of Polished Bronze, Green Patina, and Black Oil Rubbed on Bronze, inspired by the natural essence and change in the metal through the weather, heat, and natural ageing process. The pieces interweave together, resulting in a change of texture, colour, and material that creates a visual array for viewers. 'Bronze on Canvas' now resides in a private collection.
As the art world eagerly anticipates what's next from the Mauro studio, one thing is certain: Matteo Mauro's transition into sculpture has unlocked a new realm of possibilities, and his ability to inspire deeper meaning into his work ensures that his legacy will continue to grow and influence for years to come.