MM018.BAROQUE.710 // [点击这里了解更多信息]
Series // Baroque.
Source // Paolo de Matteis.
Europe, Spring 2018.
—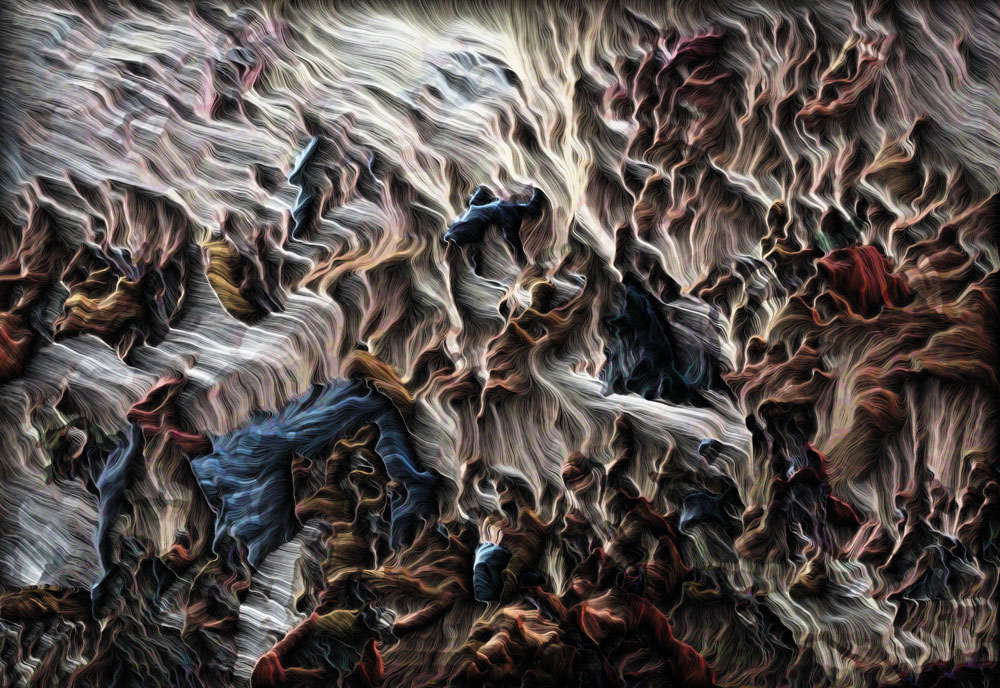 Baroque is a work belonging to Micromegalic Inscriptions series, one of the most articulated projects by Matteo Mauro. A personal reading of the Baroque style that, through a fine work of creative research, is reinterpreted. The history of art not only continues to nourish the creative process, but also provide the tools that – transformed – speak the language of the present. A constant and fertile dialectic between analog and digital takes place within the artistic object consisting of an historical fresco engraved on treated aluminium. In this perspective, Baroque is transformed into a fantasy world and the vital source from which to draw becomes the artist Paolo de Matteis with his eighteenth-century Triumph of the Immaculate. The intricate texture of the work of departure, its colours suspended between the mundane and the divine guides an experimentation that goes towards endless spaces of a brilliant abstraction, which is nothing but an evolution that gives new life to the its primigenial sacral vigor.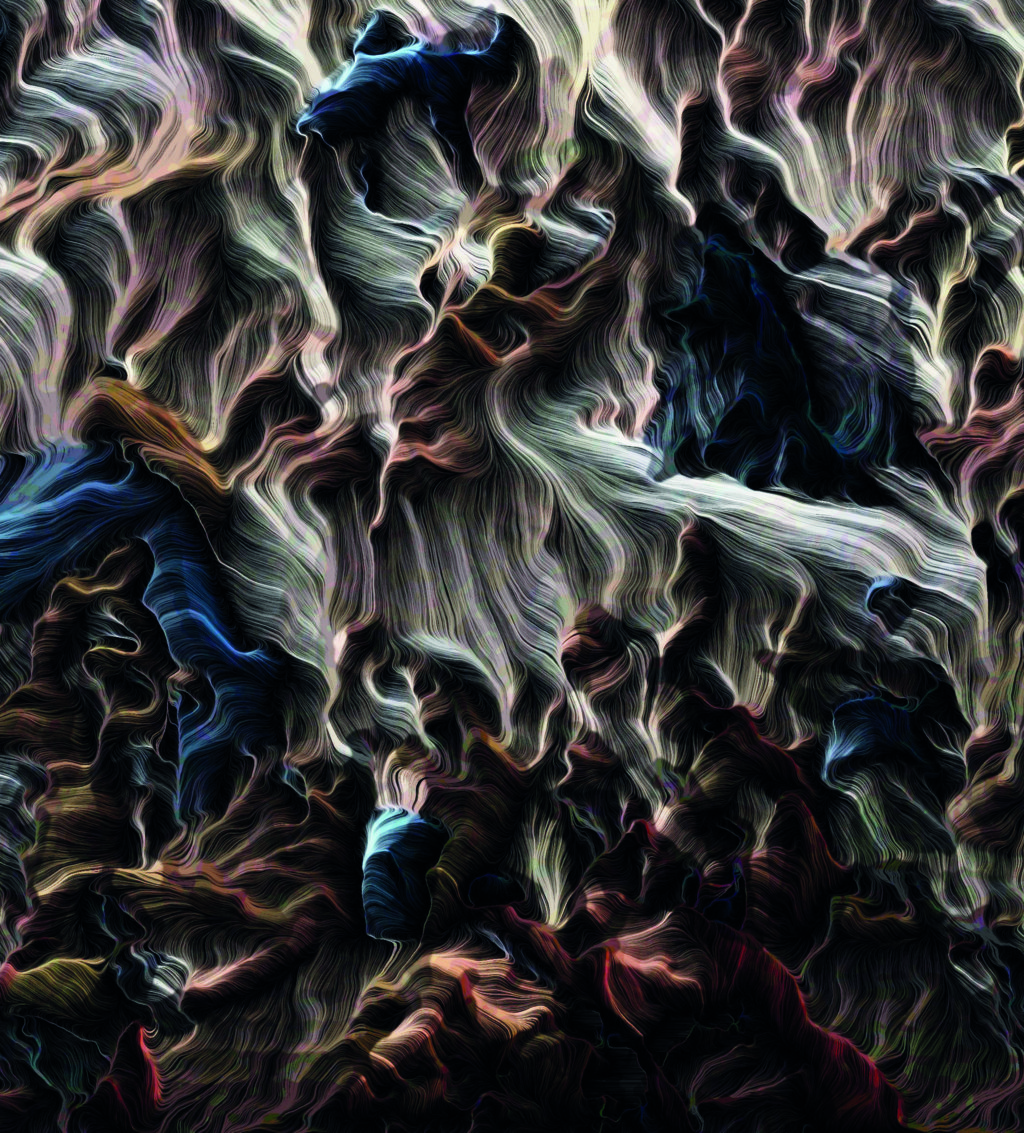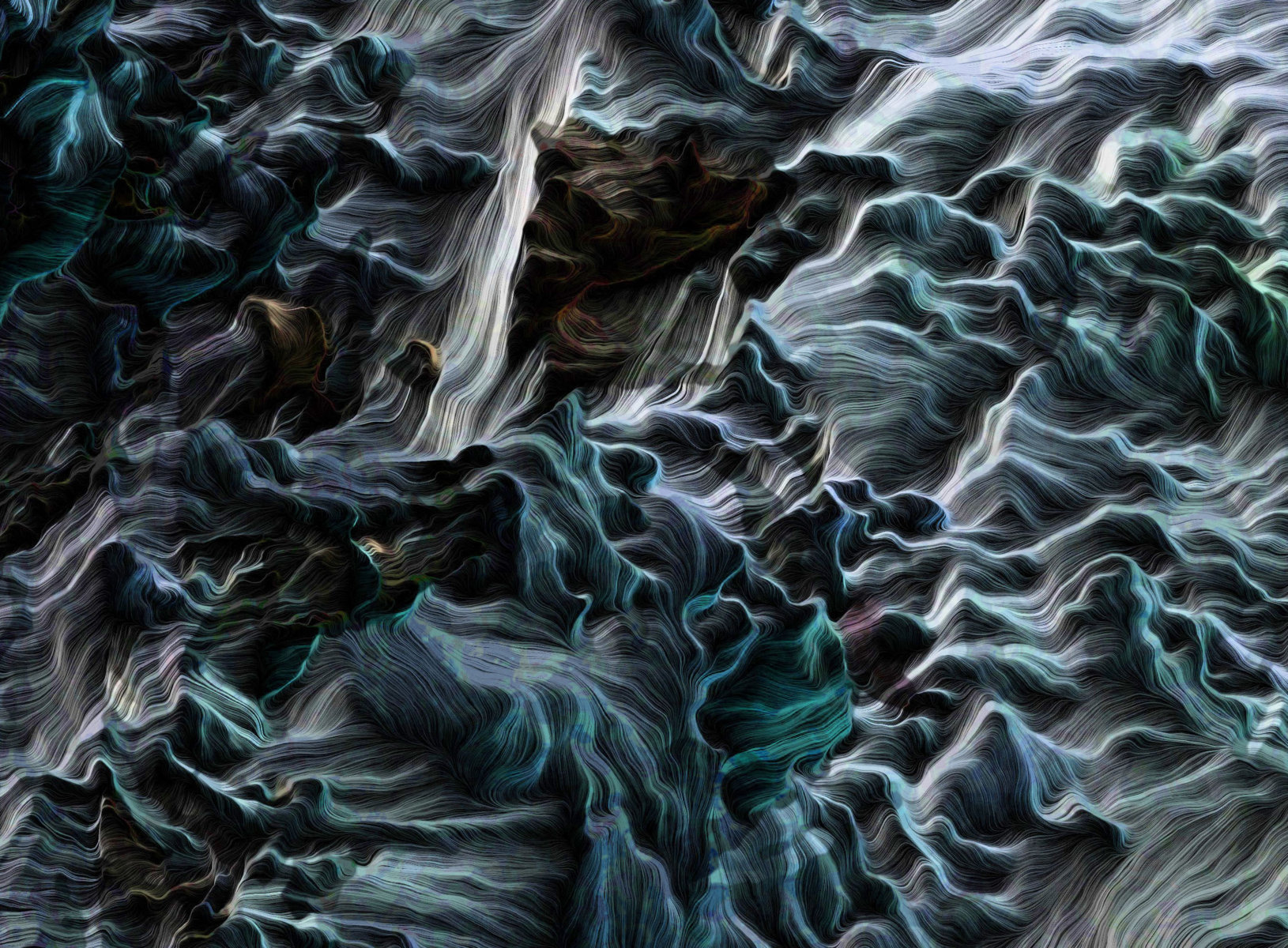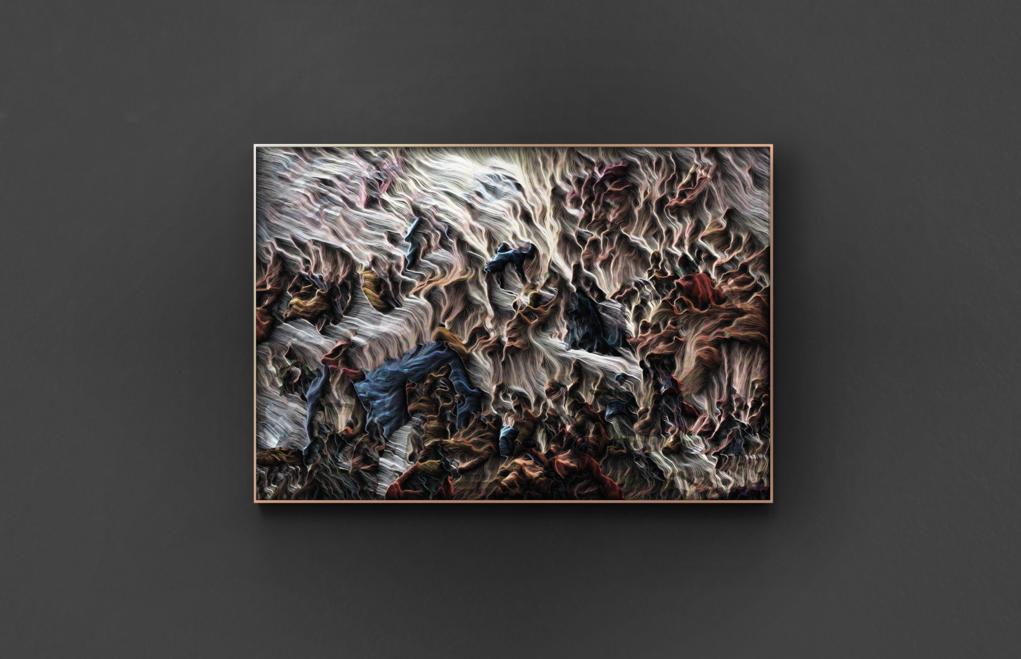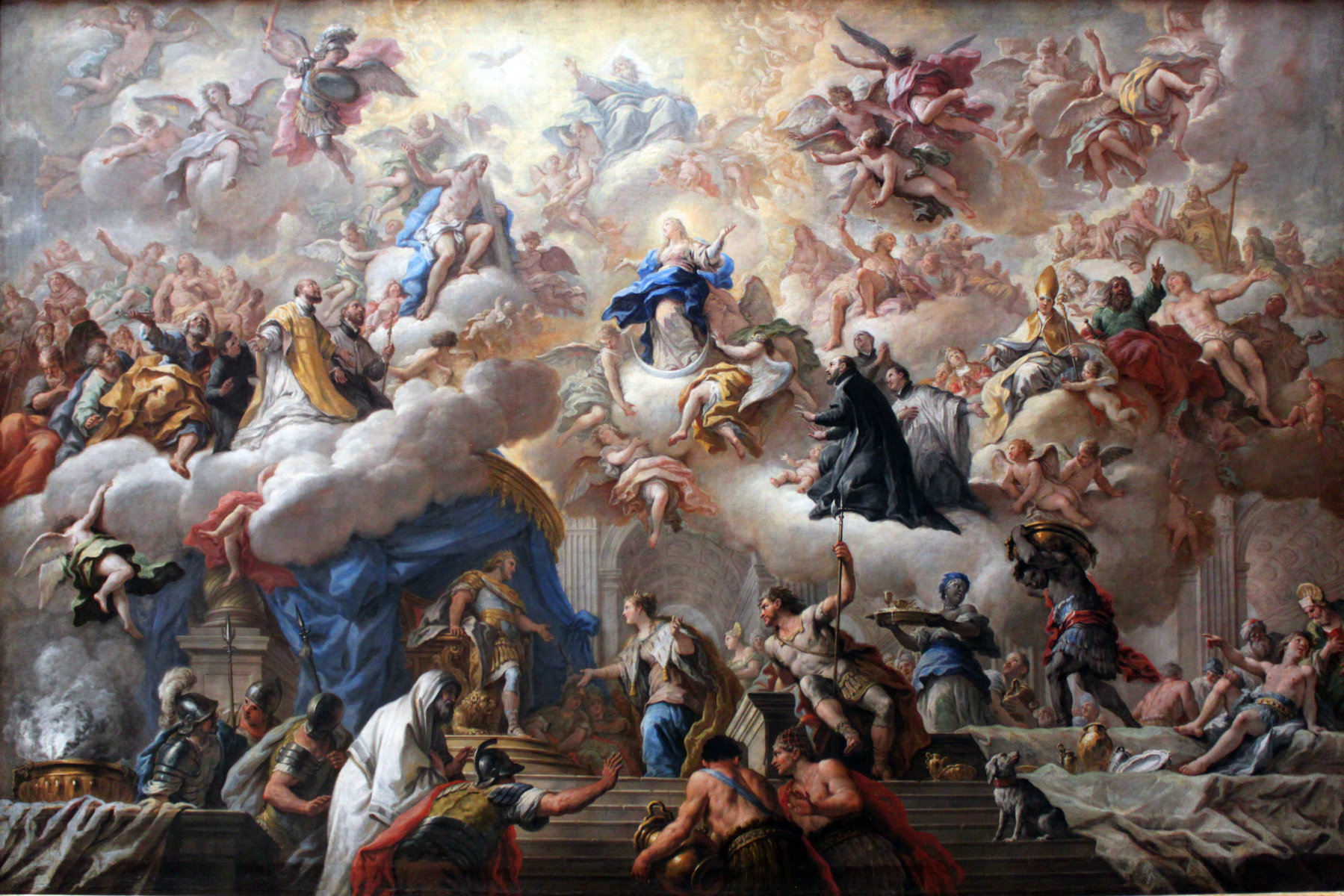 [Italian] Baroque è un'opera appartenente alla serie Micromegalic Inscriptions, uno dei progetti più articolati di Matteo Mauro che affonda le sue radici tra l'Inghilterra e la Sicilia per diramarle nel resto dell'Europa. Una lettura personale dello stile barocco che, attraverso un fine lavoro di ricerca e di tecnica, lo reinterpreta affermando l'onnipresenza degli artisti del passato, i quali non solo continuano ad alimentare il processo creativo, ma forniscono essi stessi gli strumenti che – trasformati – parlano il linguaggio del presente. Una dialettica costante e fertile tra analogico e digitale si attua all'interno di un oggetto artistico che consiste in un'incisione impressa su alluminio trattato. In quest'ottica, la storia dell'arte si trasforma in un mondo fantastico e la sorgente vitale dalla quale attingere diventa l'artista Paolo de Matteis con il suo settecentesco Trionfo dell'Immacolata. La texture intricata dell'opera di partenza, i suoi colori sospesi tra il mondano e il divino guidano una sperimentazione che si dirige verso gli sterminati spazi di un'astrazione brillante, la quale altro non è se non un'evoluzione che dona nuova linfa al suo primigenio vigore sacrale.
—
#Baroque #Abstract #Painting
Share